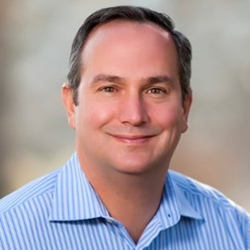 Hollywood, FLA (PRWEB) August 24, 2016
MonsterCloud, a leader in outsourced IT and cloud services for small businesses, appointed Matt Malanga as its first Chief Marketing Officer, reporting directly to CEO Zohar Pinhasi.
Malanga will be responsible for driving the company's national growth strategy within the SMB market and will support the continued brand and product development, and promotion of MonsterCloud's unique all-inclusive IT outsourcing offering. Malanga also will oversee product development and marketing initiatives as well as further growth in vertical markets.
"When it comes to IT outsourcing and cloud services, SMBs pose unique challenges because there is a tremendous range of needs, budgets and expectations," said Zohar Pinhasi, CEO of MonsterCloud. "With his strong background in bringing innovation to market, Matt has a proven ability to connect with these customers in a way that helps them clearly understand the value proposition. We look forward to leveraging his experience as we continue to grow nationally."
Malanga joined MonsterCloud as a fractional CMO and brings with him more than 20 years of experience in growing the topline in disruptive companies. He has occupied key marketing leadership roles at BMC Software, Citrix Systems and Oracle, and led marketing in several successful technology start-ups including Medsite Inc., later sold to WebMD, Revolution Money, which is now American Express Serve, and B2R Finance. He earned his MBA from Cornell University's S.C. Johnson Graduate School of Management and his Bachelor's degree in management science from Virginia Tech.
Malanga will be based in the company's Hollywood, Fla. headquarters.
About Monster Cloud
MonsterCloud makes it easy for business owners to focus on growing their company by providing a one-stop shop for all IT and cloud services at small business prices. Its unique model provides access an unlimited amount of cloud computing resources (i.e. CPU, RAM, disk space, bandwidth), unlimited software licenses, IT support (both remote or local) and access to an unlimited amount of servers/cloud desktops and free business phone services – all in a per user model. MonsterCloud reduces the cost and complexity of IT, making it easy for business to grow and thrive. For more information, contact http://www.monstercloud.com.