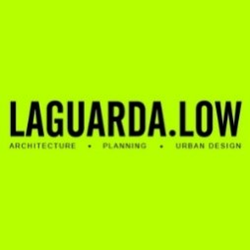 New York, New York (PRWEB) August 24, 2016
LAGUARDA.LOW ARCHITECTS, an internationally acclaimed architecture design and planning firm known for their mastery of mixed-use and commercial projects throughout the world, has just announced their plans for the expansion of their New York City office space.
Located in the Flatiron district and currently occupying the second floor of 25 East 21st Street since 2013, LAGUARDA.LOW will be expanding to the third floor of the building, doubling their office space to occupy a total of 10,000 square-feet. The full space, designed to accommodate the firms growing staff, will be completed in October 2016.
"New York is the world center of business, commerce and design, and we look forward to increasing our international practice from our New York headquarters. We are excited to be expanding in the Flatiron District with our growing and talented staff," states Pablo Laguarda, Principal of LAGUARDA.LOW ARCHITECTS.
With offices in Beijing and Tokyo and employing over 80 architects and design professionals, New York City-based LAGUARDA.LOW has designed a diverse portfolio of award-winning large-scale developments across the globe. LAGUARDA.LOW's extensive body of work spans across four continents and represents a strong lineage of high-level design.
The company's extensive portfolio displays architecture with a clear viewpoint and consistent modern aesthetic, successfully combining art and functionality in its designs. Also evident through LAGUARDA.LOW's body of work is their vast knowledge of a diverse range of assignments, ranging from Master Plans to Mixed-Use projects of varying scale and program.
LAGUARDA.LOW's latest projects include a 3.2 million-square-foot shopping and entertainment destination in Qingdao, China; Thaihot Plaza, a 1.4 million-square-foot luxury retail center in Fuzhou, China; and the award winning four-million square foot Master Plan for Jining, China.
Since the company's establishment in 2000, LAGUARDA.LOW has effectively transformed international cityscapes with iconic structures and forward-thinking designs. With an exceptional team and highly experienced staff, LAGUARDA.LOW's employees all share a common goal of providing designs that will result in prominent buildings and spectacular construction.
###
About LAGUARDA.LOW ARCHITECTS
LAGUARDA.LOW ARCHITECTS is an award-winning architecture practice in New York City with a vast portfolio of built work throughout the world. Over the firm's 16-year history, LAGUARDA.LOW ARCHITECTS has completed numerous projects, including large-scale master plans, mixed-use developments, office and residential towers, hotels, and retail centers. With a close-knit, creative and international staff of over 50 design professionals, LAGUARDA.LOW's work is driven by the desire to create vibrant and unique visitor experiences that enhance the client's overall vision for the project.