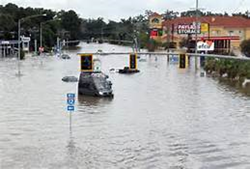 South Hackensack NJ (PRWEB) August 25, 2016
Today Essential Dental Systems (EDS) joined with efforts of the American Dental Association (ADA) to support dentists suffering in the aftermath of the Louisiana flooding. With a generous monetary donation EDS is honored to help in getting the Louisiana dentist back on their feet.
The ADA Foundation provides charitable assistance to dentists in the form of Emergency Disaster Assistance Grants, and to dentists and members of their immediate family in the form of Relief Grants.
Any little bit helps during a time of disaster. By supporting the Louisiana Dental Association Foundation Fund which is being sponsored by the ADA, EDS has become a part of making a difference.
To show your support in joining the ADA efforts go to their ADA Foundation page to donate. Working together we can make a difference in helping those in need.