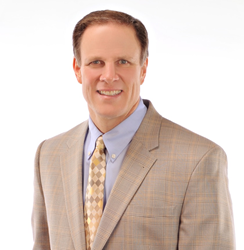 Roseville, California (PRWEB) August 23, 2016
David Stone, CFP®, ChFC®, CLU®, CRPC®, Owner/Founder of Stone Consulting Group in Roseville, Calif. and registered representative of Lincoln Financial Advisors Corp. (LFA), received Honorable Mention for the Lifetime Achievement Award in the 2016 Invest in Others Community Leadership Awards. The Invest in Others Charitable Foundation established the Community Leadership Awards to recognize the charitable work of financial advisors and financial services firms in communities across the country and around the world.
Financial advisors are nominated by their peers for actively giving back to non-profits to improve their communities and make a difference in the lives of others. Hundreds of inspirational nominations for the Community Leadership Awards were received this year and reviewed by a diverse panel of leaders in the financial services industry. Those earning Honorable Mention were selected based on their leadership, dedication, contribution, inspiration, and impact on a non-profit and the community it serves.
Stone has spent over 30 years volunteering in various capacities throughout Northern California with The Church of Jesus Christ Latter-day Saints. Beginning in 1983, he served as a full-time missionary in South Africa for two years. From 1989 to 2016, Stone held many local and regional leadership roles with the Church, including working with the youth, implementing and planning activities, and teaching early morning classes for four years. Stone also worked as a Bishop of a congregation supporting and counseling members in the local community of Loomis, Calif. for over six years.
In addition, Stone has spent a significant amount of time supporting the Boy Scouts of America in Northern California, from active member between1976 and 1982, to assistant scout master in the 2000s. He has also spent many years supporting the Marriott School of Management at Brigham Young University, serving as president of the Retail Management Society in 1987 and mentoring business students for the past 22 years.
Stone is a 24-year financial industry veteran. His firm, Stone Consulting Group, is located at 1013 Galleria Boulevard, Suite 270, Roseville, Calif.
About Lincoln Financial Network
Lincoln Financial Network is the marketing name for the retail sales and financial planning affiliates of Lincoln Financial Group and includes Lincoln Financial Advisors Corp. and Lincoln Financial Securities Corporation, both members of FINRA and SIPC. Consisting of almost 8,500 representatives, agents, and full-service financial planners throughout the United States, Lincoln Financial Network professionals can offer financial planning and advisory services, retirement services, life products, annuities, investments, and trust services to affluent individuals, business owners, and families.
About the Invest in Others Charitable Foundation The Invest in Others Charitable Foundation is a 501(c)(3) non-profit that was founded by the financial services industry to amplify the charitable work of financial advisors and their firms to make a difference in communities across the United States and around the world. To realize our goals, we recognize and reward philanthropy, inspire volunteerism, and inform the investing public about the positive impact made by advisors and their firms in their communities. Today, Invest in Others is the premier, industry wide non-profit dedicated to recognizing, encouraging, and supporting the charitable work of financial advisors and the advisory industry. For more information, visit http://www.investinothers.org.