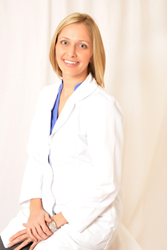 Jacksonville Beach, FL (PRWEB) August 23, 2016
Dr. Kathryn E. Ryan now offers relaxing sedation dentistry to new patients who suffer from dental anxiety in Jacksonville Beach, FL at her state-of-the-art practice, Parkway Prosthodontists. Dr. Ryan, and her entire team, take pride in providing comfortable, reassuring options to each patient who may avoid receiving necessary treatment as a result of their fears. Different anesthesia methods are available so patients are able to feel at ease during their appointments, and Dr. Ryan examines each person carefully to create the care plan that ensures the proper level of sedation.
New technology, such as laser dentistry, has reduced or eliminated the pain and discomfort that used to be a part of dental treatment. However, many people still experience a significant amount of dental anxiety in Jacksonville Beach, FL, because of an aversion to shots, sensitive teeth or the pain of other oral conditions such as gum disease. Regardless of the source of the fear, for some individuals it is enough to prevent scheduling an appointment to receive treatment. Unfortunately, procrastination often leads to serious oral health issues, such as tooth and bone loss. Bacteria that cause infection in the gums have also been linked to diseases occurring elsewhere in the body, such as stroke, diabetes and some forms of cancer.
As a compassionate prosthodontist, Dr. Ryan is focused on adopting the latest techniques and methods to put patients at ease. This includes two types of sedation dentistry to meet her patients' needs on a personal level. Oral conscious sedation can be provided to calm patients and release their anxiety during a procedure. This option is taken in the form of a pill one hour before arriving at an appointment. Patients may also opt for nitrous oxide, or laughing gas, which produces a relaxing effect without putting a person to sleep. Patients can relax through their procedure and still respond to verbal or physical stimulation.
Dr. Ryan addresses all the factors of each person's case and creates a treatment strategy tailored to the needs of the individual patient to minimize or eliminate discomfort of a procedure and speed recovery. More information about sedation dentistry is available on Dr. Ryan's website at http://www.parkwaypros.com, and appointments can be scheduled by calling (866) 902-7710.
About the Doctor
Parkway Prosthodontics is a prosthodontics practice located in Jacksonville, FL. Dr. Kathryn E. Ryan specializes in prosthodontics, esthetic and implant dentistry. She holds a Certificate of Specialty in Prosthodontics and a Master of Science Degree from Marquette University School of Dentistry, and is a Fellowship trained in implant surgery from the University of Florida College of Dentistry. Dr. Ryan is a member of the American Dental Association, International Team for Implantology, Northeast District Dental Association, among others, and participates in the Jacksonville Dental Society Study Club, Beaches Study Club and Jacksonville Women's Dental Society Study Club, to name a few. Dr. Ryan and her team are committed to providing patients with quality care using state- of-the art techniques and equipment. To learn more about Parkway Prosthodontics and the services they offer please visit their website at http://www.parkwaypros.com or call (866) 902-7710 to schedule an appointment.