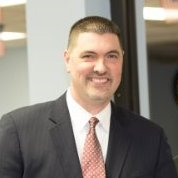 Alex is a natural leader and we look forward to great success in the Midwest Region
Holbrook,. NY (PRWEB) August 24, 2016
Guaranteed Returns® is excited to introduce Alex Nestasia as the new Midwest Regional Director.
Alex began his career with Guaranteed Returns®, the Pharmaceutical Returns industry leader, in 2011 as a National Account Manager. Alex has continually demonstrated leadership, dedication and perseverance. When this position became available, Guaranteed Returns® knew Alex was the right fit for the job.
As Midwest Regional Director, Alex will manage the Midwest Service Representative team in their efforts to provide superior On-site pharmaceutical returns service; he is also responsible for increasing Guaranteed Returns' presence in this territory.
"Alex possesses a keen understanding of the Reverse Distribution Industry. The integrity he has demonstrated combined with a customer centric approach made him a natural fit for this new position. Alex is a natural leader and we look forward to great success in the Midwest Region," said Donald Nolde, VP National Accounts & Government Affairs.
About Guaranteed Returns®
For over 25 years, Guaranteed Returns® has provided pharmaceutical return services to hospital, government, independent retail, chain-store, LTC, Mail-Order and clinic pharmacies. Local GRx On-site service representatives are highly valued by customers for their professionalism, trustworthiness and for "going above and beyond." Business review consultations, inventory management assistance and unbeatable customer service are just a few of the attributes that customers say sets GRx apart.
Contact Guaranteed Returns® at 1-800-473-2138, or on LinkedIn.