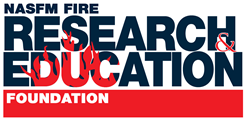 Fire departments take pride in what they are doing, and we want to give them the recognition they deserve.
(PRWEB) August 24, 2016
The National Association of State Fire Marshals Fire Research and Education Foundation (NASFM Foundation) and Grinnell Mutual Reinsurance Company are pleased to announce that 160 fire departments from 38 states earned the Life Safety Achievement Award for their fire prevention accomplishments in 2015. (See the list of award-winning departments below.) For over 20 years, this national award has recognized fire departments for actively promoting fire prevention in the pursuit of saving lives.
To qualify for the award, fire departments recorded zero fire deaths in residential structures or a 10 percent reduction of fire deaths from the prior year. In addition, award recipients documented active and effective fire prevention programs as well as a commitment to reducing the number of house fires in the community.
"Fire departments take pride in what they are doing, and we want to give them the recognition they deserve," said David Miller, assistant vice president of Special Investigations for Grinnell Mutual. "The Life Safety Achievement Award celebrates fire departments for their efforts in organizing fire safety inspections, offering outreach programs that spread the word about fire safety, and, most importantly, saving the lives of people in their communities."
More than 1.2 million fires were reported in the United States in 2014, the most recent year for which statistics are available from the National Fire Protection Association. These fires caused 3,275 civilian deaths, 15,775 civilian injuries, and more than $11.5 billion in property damage.
To reduce those statistics, this year's award recipients organized educational programs targeted to specific age and at-risk groups, conducted fire safety inspections, checked and installed free smoke detectors, provided fire extinguisher training, offered multi-lingual fire prevention resources, and promoted fire safety messages at a variety of community events. Many educational programs, including school visits, fire station tours, and summer camps, were designed to teach kids basic evacuation skills and how to call 9-1-1.
In addition, fire departments led the charge to incorporate sprinkler systems into building ordinances and to inform residents about how these systems can save lives and property. In wildfire-prone areas, firefighters promoted the importance of fuel reduction around homes. Firefighters also conducted additional life-saving programs, including first-aid and CPR courses, fire safety classes for young babysitters, and drunk-driving demonstrations, and promoted disaster preparedness and the installation of carbon monoxide detectors.
See a complete list of winning fire departments.
About NASFM Foundation
The NASFM Foundation is a public interest group whose mission is to reduce residential fire deaths and injuries. The Foundation advocates the use of residential fire sprinklers, smoke alarms, carbon monoxide detectors and teaching people fire-safe behavior. The Foundation assists fire departments with implementing residential sprinkler/smoke alarm programs on a local basis. The Foundation's partners include the United States Fire Administration, the National Association of State Fire Marshals and private industry/associations with an interest in and commitment to residential fire safety.
About Grinnell Mutual
Grinnell Mutual, in business since 1909, is the 114th-largest property casualty insurance company in the United States and the largest primary reinsurer of farm mutual companies in North America. The company provides reinsurance for farm mutual insurance companies as well as property and casualty insurance. Its products are available in 14 states.
FOR MORE INFORMATION CONTACT:
Jim Narva, Executive Director
NASFM Fire Research and Education Foundation
jnarva(at)narvaassociates(dot)com
Website: http://www.firemarshals.org