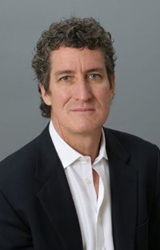 NEW PLYMOUTH, Idaho (PRWEB) August 25, 2016
Truckstop.com has announced that Mark Robinson has joined its leadership team as the company's new chief financial officer.
Robinson comes to the company from Saba. Saba, which was acquired by Vector Capital, is a multinational talent management cloud solution provider with more than 700 employees in the San Francisco Bay area.
"We invited Mark to join the company because of his vast leadership experience and his alignment with our company values," Truckstop.com CEO Paris Cole said. "With Mark on our team we will be able to generate even more success for our customers."
Robinson received his MBA in finance from the University of Utah and has served in C-level positions for more than 15 years. His storied career includes stints with companies such as Calypso Technology, Discus Dental, Q Comm International, Clickguard Corp. Bluecurve Corp., Prometrix and more. He and his family currently reside in the Boise, Idaho, area.
"This is an exciting time to be joining Truckstop.com. The company has an amazing track record of success, including more than 20 years of consecutive growth and innovation both of which are poised to accelerate," Robinson said. "Truckstop.com is led by an exceptionally talented team which I look forward to being part of to further the company's success."
About Truckstop.com
Truckstop.com is the one-stop connection between North America's commercial transportation professionals. Founded in 1995 as the first freight-matching marketplace to hit the web, Truckstop.com has grown to provide load planning and optimization, transportation management, telematics, rate benchmarking and spot market data, and powerful negotiation tools. Truckstop Pro, Truckstop.com's most recent and most advanced software subscription, offers users a real-time load board and enhanced transportation partner search and qualification. To learn more, visit truckstop.com.
Media Contact: Truckstop.com
Larry Hurrle P.O Box 99
larryh(at)truckstop(dot)com New Plymouth, ID 83655
(208) 647-6288 (800) 203-2540