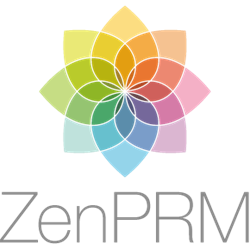 ZenPRM has the flexibility to enable key record keeping and tracking needed for managing the evolving organizational information required in today's healthcare environment
Buffalo, NY (PRWEB) August 24, 2016
Launched earlier this year at HIMSS 2016 in Las Vegas, ZenPRM is a cloud-based healthcare data collection and data blending platform that has been adopted by HIEs/RHIOs, ACOs, payers, community-based organizations, and healthcare IT vendors to engage large, disparate networks of providers and healthcare professionals. ZenPRM collects and seamlessly combines profile, performance, and quality measures data from many sources. The easy to use platform, which was previously tested by Bronx RHIO, will now be used full-time to help improve the quality of data across Bronx RHIO's healthcare network of participants.
Bronx RHIO's team worked closely with the ZenPRM team on feedback and feature development to make it the smart choice for healthcare teams that need faster, organization-wide access to better data and actionable insights. "You read about the burden and cost associated with bad data everywhere, and it's especially prevalent in healthcare" said Don Lee, Vice President of Product for ZenPRM. "We're not replacing EHRs or practice management software per se, but we've demonstrated that there's a place in healthcare for simple tools that plug into many data sources and blend data for better information, insight, and action."
Bronx RHIO Executive Director, Charles Scaglione, said "Bronx RHIO believes ZenPRM has the flexibility to enable key record keeping and tracking needed for managing the evolving organizational information required in today's healthcare environment.  ZenPRM is replacing multiple systems previously utilized for user management and will enhance our tracking of member organization information."
About Bronx RHIO
The Bronx Regional Health Information Organization (Bronx RHIO) is a not-for-profit organization that provides health information exchange services to hospitals, health systems, ambulatory care centers, long-term care facilities, home care organizations, independent physician offices and other organizations that provide services to Bronx, NY's roughly 1.4 million residents.
About ZenPRM
ZenPRM is a product from Algonquin Studios, which has built custom software for the healthcare industry from nearly 20 years. ZenPRM is primarily used as a data collection and data blending tool because of its ability to collect and connect data from large, disparate sources. It's part of a new generation of simple yet powerful cloud based tools that deploy quickly as easily across healthcare organizations without many of the traditional issues and complexities of traditional enterprise data collection or data warehousing platforms.