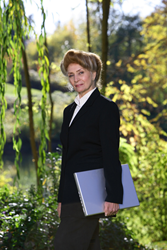 Grants Pass, OR (PRWEB) August 24, 2016
Sharon Kleyne, water vapor expert, radio host and founder of Bio-Logic Aqua® Research Water Life Science® discussed healthy diets and the importance of water and replenishing water vapor lost to evaporation on The Sharon Kleyne Hour Power of Water radio talk show on August 15, 2016.
Welcoming Dr. Capperauld to the show, Kleyne declared that every day should be a Health Olympics for every person on earth, referencing the recently completed Olympic games in Rio.
"Everyone's following the Olympics now," said Kleyne, "and it occurred to me, wouldn't it be great if we had an Olympics every day for health—if each of us lived and practiced our own health Olympics. Of course," Kleyne added, "part of that Olympics regimen would have to include drinking at least 8-to-10 glasses of water a day because without that we're walking around like uncharged batteries. We're energetically depleted because the water vapor we need to breathe and live is constantly being lost to evaporation."
"It's true," Dr. Capperauld agreed, adding "shifting a diet creates awareness around a patient's body. This is so important because a vast majority of people eat an inflammatory diet." Dr. Capperauld also concurred that lots of water and replenishing body water vapor lost to evaporation due to allergies, tension, artificial environments and contamination of the atmosphere by pollution is a major remedy for reducing inflammation. Olympic athletes aren't the only ones who need to be vigilant about hydrating their bodies.
Dr. Capperauld also warned listeners about the dangers of processed foods, which actually increase the water vapor evaporation process in the human body. Dr. Capperauld reminded listeners that we're in the third generation now of processed foods, and we're beginning to see spikes in infertility, heart disease, diabetes, digestive issues and other illnesses and diseases.
Kleyne called for more research to develop advanced water technology, which would support healthy diets and increase educational opportunities for the general populace. Dr. Capperauld agreed, underscoring the importance of making accurate information available to everyone. "People want to learn, but they want to learn from the right information," said Capperauld.
Citing staggering global statistics on dry eye disease, glaucoma, cataracts and blindness, Kleyne also urged listeners to realize that water evaporation attacks the eyes, too. "If any organ needs its own health Olympics," said Kleyne, "it's the eyes. Nature's Tears® EyeMist®, a Trade Secret tissue culture grade water delivered via the only personal hand-held humidifying device, which emits a pure, pH balanced, micron mist for dry eyes and allergies. It's the only water vapor evaporation treatment on the planet that is free of harmful chemicals and additives."
Dr. Capperauld acknowledged the success and importance of Nature's Tears® EyeMist® and Kleyne's ongoing water research and advanced technology, and Kleyne concluded by exhorting everyone to "make the personal Health Olympics and water your new lifestyle!"