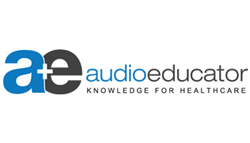 The difference between a successful billing operation and ineffective one, can be the implementation of an assertive appeal process
Durham, NC (PRWEB) August 24, 2016
AudioEducator will host a live audio conference on Medicare Appeal Process: Collect What Your Practice Really Deserves! This conference will be presented by renowned speaker Barbara J. Cobuzzi on Wednesday, August 31, and it will cover each step of Appeal Process to help healthcare facilities secure its rightful reimbursement.
AudioEducator is the country's top training providers for healthcare professionals in medical coding, billing and compliance. In upcoming months, AudioEducator has lined up some informative training session on various healthcare compliance and medical coding and billing topics. These healthcare training conferences are delivered by nationally-known experts, and is designed to give complete compliance know-how and practical, easy-to-apply advice.
Having a claim denied is scary. Whether they're due to a payer's oversight or a typo, medical claims may be denied for a number of reason. It's been said that 30% denials are not valid. Fortunately, practices have the right to get the insurance company to reverse its decision. Under the Affordable Care Act the right to appeal a denied claim has been expanded. These days an insurance company is required to tell why the claim was denied, and the practices have up to 6-months to appeal.
In this session "Medicare Appeals: Collect What Your Practice Really Deserves!" on Wednesday, Aug 31, 2016, expert speaker Barbara J. Cobuzzi will shed light on each step of the Appeal Process to help practices secure rightful reimbursements.
Appealing denied claims is time-consuming for a physician practice, but not appealing denials is costly in allowing non-payment, under-payment and precedent. Appeals also divert auditors from honing in on problematic claims. If a practice can't show that they tried to appeal denied claims, it appears as if they are not aware of potential compliance issues, in front of an auditor. Luckily, recouping denied payment is really quite simple — only if the practices know the details of the appeals process. In this session, Barbara will discuss why correct coding does not always assure proper reimbursement and the common Payer Opportunities for underpayment or denial of services. She will also discuss about the easiest denials to miss, where the biggest appeals opportunities lie, elements that effect reimbursement, how to use payer appeal forms effectively, and more!
For more information,
https://www.AudioEducator.com/medical-coding-billing/appeal-process-for-denied-payments.html
Get $30 off on our conferences and webinars. Use Code PRWEB30 on checkout (applicable for all purchases).
AudioEducator regularly host expert-led webinars and audio conferences in medical coding, billing, hospitals and healthcare compliance topics. Journalist and blogger in the above topics, may write to us at steveg(at)audioeducator(dot)com to get complementary access of our webinar or audio conferences.
About AudioEducator
AudioEducator is the country's leading source of knowledge and training for professionals in medical coding, billing and compliance. It conducts conferences and webinars with nationally renowned experts, consultants and legal experts who provide a fresh perspective on healthcare issues and trends. AudioEducator offers important updates, regulatory knowledge and compliance information on the latest coding and billing in 24+ medical specialties. It has provided thousands of healthcare professionals the opportunity to get answers to their most complex questions directly from experts.