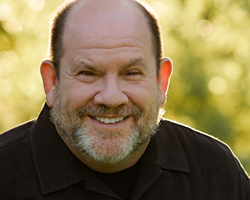 What is important is when you do make a mistake you admit and make necessary repairs.
Calabasas, CA (PRWEB) August 24, 2016
With August being heralded as National Romance Awareness Month it's not uncommon for people to pose the question of whether or not long-lasting romance in a relationship is possible. Leading couple therapist Dr. Stan Tatkin, PsyD, MFT, author of Wired for Love and Wired for Dating, speaks to the importance of creating a "Couple Bubble" to help keep the flames of romance burning long after the novelty of a new relationship subsides.
The Couple Bubble is a pact between partners in which the quid-pro-quo is to burden one another with the tasks of devotion and caring for the other's safety, security, and well-being. This mutual burden determines the degree of shared gratitude and valuation both partners can experience. When the going gets tough, the Couple Bubble is all a partner can really count on to hold the relationship together. Below are a few steps for Couple Bubble success:
1. Committed to authentic mutuality – This means that both partners agree that the relationship comes first, and that the safety and security of the relationship comes first. And the reason it comes first is that without this agreement, neither can really thrive.
2. Unconditional protection – Each member of the couple knows that they have each other's back. There is no "throwing each other under the bus" to look good in front of friends and family, at your partner's expense. This attitude of mutual protection is an essential ingredient of the Couple Bubble because it creates the safety and security needed to feel that a relationship is the safe haven.
3. Handling thirds properly – "Thirds" are anyone or anything outside of the couple, like in-laws, friends, children and even pets who become so close to one partner that they take the place of the other in different circumstances. Don't let the Couple Bubble get punctured by a third, who can still play an important role, but not take over the primary one.
4. Quick resolutions for all disagreements – Don't let ruptures or disagreements linger and fester. The sooner they are handled and resolved the better. If injuries go into long-term memory they are much harder to heal.
5. Planting seeds of happy memories – Good memories must go into long-term memory and stay there. Do this by actively creating playful, happy and bonding moments with each other. When couples are able to mutually amplify positive states, this creates a dopamine surge. What better ingredient to put into a Couple Bubble than a regular injection of dopamine?
6. Know by heart, the "owner's manual" of your partner – Know what makes a partner sad or happy, what soothes or aggravates, what calms them down when he or she is upset, etc. Partners must learn the skill of being able to shift each other's state so they can please and soothe each other under any circumstance. Partners must become experts on each other.
"This doesn't mean you won't make mistakes along the way or accidentally hurt each other. What is important is when you do make a mistake you admit and make necessary repairs," says Dr. Tatkin.
Dr. Tatkin has a clinical practice in Calabasas, CA and is best-selling author of Wired for Love and Wired for Dating. Dr. Tatkin and his wife, Tracey Boldemann-Tatkin, PhD, are cofounders of the PACT Institute. They travel the world training therapists in their unique approach to couple therapy. The Tatkins also provide Wired for Love and Wired for Relationship retreats for couples and individuals. Learn more about Dr. Tatkin at http://www.stantatkin.com.
About Stan Tatkin, PsyD, MFT
Stan Tatkin, PsyD, MFT, has a clinical practice as a couple therapist in Calabasas, CA, and is an assistant professor at the UCLA David Geffen School of Medicine. He and his wife, Tracey Boldemann-Tatkin, PhD, founded the PACT Institute and lead therapist training programs in cities across the United States and around the world. Tatkin is the author of three well-received books about relationships—Wired for Dating, Wired for Love, and Your Brain on Love—and is coauthor of Love and War in Intimate Relationships.
About the PACT Institute
The PACT Institute is a leading global organization that offers trainings for clinical professionals in a method designed to help secure-functioning relationships flourish. The Psychobiological Approach to Couple Therapy® (PACT) draws on more than three decades of research on developmental neuroscience, attachment theory, and arousal regulation. Since 2008, the PACT Institute has trained more than 1,000 practitioners across North America, Europe, and Australia and has expanded the training to three levels. PACT has gained a reputation for effectively treating even the most challenging couples. For more information visit http://www.thepactinstitute.com.