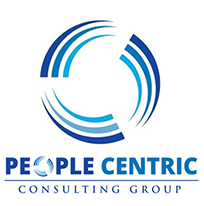 Randy Mayes is honored to receive one of the Springfield Business Journal's "Men of the Year" awards in recognition of the great work going on at People Centric Consulting Group.
Springfield, Mo. (PRWEB) August 25, 2016
Randy Mayes, CEO of business consulting firm People Centric Consulting Group, recently received one of Springfield Business Journal's distinguished "Men of the Year" awards. The publication gives the awards to recognize men who have made significant professional, philanthropic and civic contributions across southwest Missouri. Mayes received his award at an awards ceremony on August 19th at 11:30 a.m at White River Conference Center.
Along with co-founder Don Harkey, Mayes started People Centric Consulting Group as a formal strategic planning organization in 2012. Since its establishment, the firm's staff has grown to seven full-time employees. The team hosts regular leadership and organization management seminars in addition to its one-on-one consultation offerings for an extensive list of industries. "Two things I am most proud of in my career is our team and the work we do at People Centric," said Mayes. He continued, "We have a highly capable team of professionals who are focused on creating healthy organizations. It doesn't matter whether you are for profit, not for profit, the owner, a board member, an employee or a volunteer. When we get involved, good things happen."
Before establishing People Centric Consulting Group, Mayes grew his expertise in leadership team development by starting, managing and eventually selling a successful janitorial supply company. He has also served on boards for the New Covenant Academy, the Southeast Rotary, the Springfield Breakfast Club, the Springfield Little Theatre and the Good Dads organization; he currently continues to serve on the latter two. "I have consistently found myself in leadership positions," said Mayes. He explained, "I don't think real leadership is about the "leader." It is instead about setting clear direction, resourcing people and then engaging and motivating people to be a part of something bigger than themselves."
Mayes is extremely present in the day-to-day of People Centric's operations, from attending and occasionally speaking at the company's recurring management seminars to being an active one-on-one client consultant. Mayes said, "I have always had a knack for finding the right direction and getting people on board to make things happen. My favorite definition of leadership is taking people to positive places they would not, or could not, go on their own."
Springfield Business Journal partnered with a nonprofit organization called the Good Samaritan Boys Ranch during the Men of the Year event to help raise money for "boys who come from broken or nonexistent homes." The well-attended Men of the Year event, which included a silent auction, donation opportunities and more, succeeded in raising awareness of the Good Samaritan Boys Ranch as well as publicly acknowledging the community impact people like Mayes are making in the Springfield area.
To learn more about the services People Centric Consulting Group offers, contact Diana Day at dianaday(at)peopleccg.com or visit www[dot]peopleccg[dot]com.