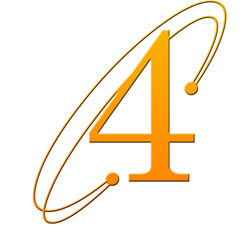 We believe that our new service offering to customers is both unique and a first within the cross-border FX and money transfer space
(PRWEB) September 05, 2016
What if sending money to loved ones in another country was as simple as sending an Instant Chat Message? With Exchange4free's recent launch of an industry-first product and chat app called "Money Messenger", this is now possible.
The innovative app allows clients to send money to over 100 countries worldwide via an instant messaging platform from as low as 0.4% with no transfer fees or commissions.
Commenting on the announcement, Exchange4free Director Mark Lawson said, "Instant messaging is the most universally used mobile interface and digital interaction model. We believe that our new service offering is both unique and a first within the cross-border FX and money transfer space".
"With the launch of our Money Messenger platform we aim to offer a level of speed, convenience and simplicity that has never been seen before in the remittance and international payments industry. Clients can register, login, chat to our customer support, request an online quote and send money instantly all via one simple user-friendly and globally recognized Instant Messaging app".
The launch of Money Messenger showcases Exchange4free at the forefront of the Fintech revolution in the money transfer industry. This takes international remittances to the next level and provides the public with the most convenient way to send money worldwide via the fastest growing technology of all time.
Sending money across borders can be an inefficient, confusing and expensive process. The Money Messenger app offers a simple and convenient way to move money worldwide.
"Further features and functionality within the Chat App will be rolled out within the next 6 months representing another important step for Exchange4free to offer the most innovative and comprehensive suite of remittance and foreign exchange related products at the very best pricing to the market".
Just Chat, Send and Save with Exchange4free
For more information, visit our website at: http://www.exchange4free.com/money-messenger.html
Download 'Money Messenger' from the Google Play Store or Apple iTunes Store Today