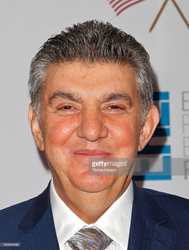 "The goal of the Forum is to turn the Economic Union of the former Soviet Republics into a Smart Region"
Yerevan, Armenia (PRWEB) August 29, 2016
The first International Forum of Eurasian Partnership will be held on 13-16 October, 2016, in Armenia's capital Yerevan. The Forum is organized with cooperation of The Eurasian Economic Union and the Government of Armenia, and will provide a permanent venue for communication, discussion, and real-time collaboration to facilitate the transition of the EAEU (The Eurasian Economic Union that is comprised of the Republic of Armenia, the Republic of Belarus, the Republic of Kazakhstan, the Kyrgyz Republic, and the Russian Federation) into a Smart Region.
"The future belongs to the Smart Region," says Ara Abramyan, the initiator of the Forum and President of the World Armenian Congress, "We can transform our Economic Union into a Smart Region which capitalizes on innovation strategies for smart specialization. The Smart Region will provide for innovation-driven and cooperation-based economic transformation and bottom-up growth dynamics. We must find better synergies in order to jointly turn around the economic fortunes of the EAEU and ultimately the entire Eurasia - and Yerevan's International Forum of Eurasian Partnership will serve as the engine of, and driving force for, this process."
The Forum will promote bilateral and multilateral economic cooperation between the business communities of the EAEU, the Commonwealth of Independent States (CIS), the association of five emerging national economies of Brazil, Russia, India, China, and South Africa (BRICS), the European Union, the United States, and others.
The Forum's Objectives are to bring Awareness of the Eurasian Economic Union's economic potential, including the major economic activities of the member states, to promote major national and regional business and investment opportunities, to identify impact-oriented private-public partnerships and solutions that could thrust forward smart economy and regional open innovation, and to establish substantial bilateral and multilateral business ventures.
The Forum will bring together high-level representatives from government and business circles of the Eurasian Economic Union (EAEU) states as well as executives, innovators, entrepreneurs, and other business and government leaders from the United States, China, India, Iran, France, the United Kingdom, Germany, and elsewhere in Eurasia. The Forum will also host select young entrepreneurs and college students from the region and beyond.