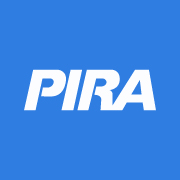 As we approach one of the most pivotal U.S. elections in recent history, we need to prepare for many possible scenarios that could impact the already evolving energy landscape
New York, NY (PRWEB) August 24, 2016
PIRA Energy Group, a leader in global energy market analysis, announced today that Karl Rove, former Deputy Chief of Staff to President George W. Bush as well as Jim Messina, former campaign manager for President Barack Obama will keynote its Executive Energy Conference on October 5th in New York City at The Times Center.
PIRA Week, now in its 37th year, brings together energy executives, government officials, investors and academics to hear and discuss the firm's renowned calls on the direction of commodity prices. This year, a new Executive Energy Conference has been added to the Annual Client Seminar taking place on October 6th-7th. This will include a distinguished line up of speakers to help to evaluate the financial risks and opportunities, the policy and geopolitical factors, and the technology innovations most likely to shape the future landscape of the energy market. See the full agenda here.
"We're pleased to welcome Karl and Jim to the keynote podium and look forward to their insights," said Gemma Postlethwaite, CEO of PIRA, a leading global provider of energy information. "As we approach one of the most pivotal U.S. elections in recent history, we need to prepare for many possible scenarios that could impact the already evolving energy landscape."
In addition to Rove and Messina's keynote address, the PIRA Executive Conference will feature remarks from many of the industry's top thought leaders, including:

John Hess, CEO, Hess Corporation
Laurence Meyer, Former U.S. Fed Governor
Scott Sheffield, CEO, Pioneer Natural Resources
Marco Dunand, CEO, Mercuria Trading
Mark Couling, Global Head of Crude, Vitol
T. Boone Pickens, CEO, BP Capital
Ambassador Dennis Ross, The Washington Institute for Near East Policy
Attendance at the conference is open to corporate and industry executives with advance registration: register here. Accredited media may attend a separate press conference as PIRA's guests by contacting Jeff Mancini at jmancini(at)pira(dot)com. The event will otherwise be off the record.
About PIRA Energy Group
Established in 1976, PIRA is one of the leading energy market analysis firms, providing the total view of the energy market so its clients can make the best business decisions possible. Currently, more than 500 companies located in 60-plus countries retain PIRA. These include international integrated majors, national oil and gas companies, independent producers, refiners, marketers, oil and gas pipelines, electricity and gas utilities, major industrials, airlines, trading companies, financial institutions, and government agencies.
To learn more about PIRA Energy Group and its services, please visit: http://www.pira.com.
Contacts
PIRA Energy Group
Chief Marketing Officer
Jeff Mancini, +1-212-686-6787
jmancini(at)pira(dot)com