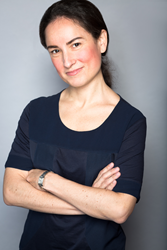 Social media influences moms' consumer purchase behavior. Twitter moms are different.
New York, NY (PRWEB) August 25, 2016
Insight representing hundreds of thousands of dollars invested researching today's moms purchasing behavior and influences will be presented by category headliners at the 12th annual M2Moms® - The Marketing to Moms Conference, October 4 & 5, 2016, New World Stages, NY, NY. Companies as diverse as Twitter, Ipsos, Collective Bias, Mom365 & The Bump will share the findings of their research. They'll teach brand marketing and ad execs who attend M2Moms® how to build more business with today's mothers, how to improve their marketing and sales to today's mom consumers.
The research sessions, scheduled throughout the two day conference, all focus on the path to purchase of today's moms. For example, to understand moms' attitudes and shopping behaviors across a variety of product categories, Moms365's research, presented by Robbin Chaber Allen, Vice President of Strategic Alliances, surveyed thousands of expectant, new and not-so-new moms. The study uncovered surprising insights into how increasingly important social media is to today's moms' purchasing decisions.
Presenting with Allisha Watkins, Shopper Marketing Team Lead for Mars Inc., Collective Bias's SVP, Marketing & Content, Holly Pavlika, will reveal the findings of a survey done for Mars Inc. examining moms' digital path to purchase and how it drives in-store sales.
For the session, "Twitter Moms Know Best: The Most Influential Mothers On Social Media" presented by Diana Bach, Industry Marketing Group Manager, Twitter conducted quantitative and qualitative research that illustrates how social media influences moms' consumer purchase behavior. It examines how moms are unique as consumers, the role social media plays in their lives as they navigate buying new categories and make purchases for their families, the changes in their media consumption habits, and what makes Twitter moms unique.
Janet Oak, SVP, Millennials, Kids and Family Center of Excellence at Ipsos, will present a unique deep analysis of data gathered from Wave 8 of their syndicated study, LMX Family – an annual study that tracks and examines the technology ownership and media lifestyles of moms and their families with kids 0-12 years old. It reveals how to reach multicultural moms, how to galvanize affluent moms and the most efficient way to tap into digitally inclined millennial moms.
The Bump's Josh Himwich, VP, Product for XO Group will draw on the results of the Bump's comprehensive "Ahead of the Curve" survey of over 10,000 first-time moms. The study reveals deep insights on what matters to today's millennial moms. It shows how to reach moms in ways that feel authentic and connected and how today's moms decide what to buy. Himwich will also discuss the emerging technologies, platforms and media moms are rapidly adopting.
According to Lauren Sweeney, M2Moms® producer, "Research is a key component of M2Moms® agenda, because moms continually change and evolve. Today's moms market is very different from the moms market of even five years ago. It's dominated by the rise of millennial moms, the tsunami of social media and the changing cultural and demographic composition of our population. These changes impact everything brands who market to moms do. 'Know your market' is the first thing they teach you in Marketing 101."
"That's why brand and ad execs from virtually every product category attend M2Moms®," Sweeney explained. "They know the research and case studies, the new techniques and how-to sessions will really help them improve their marketing and sales. Moms are brand-critical decision makers for a broad range of products and services. The Fast Facts page on M2Moms® website is filled with statistics showing that moms buy everything from sports drinks to prom dresses, diapers to dog food, lipstick to laptops, autos to pharmaceuticals. They buy for their homes, for their kids and they plan and pay for the family vacation. They purchase on every channel, every possible screen … traditional and new media, they use it all."
"Every year," Sweeney continued, "M2Moms® is attended by a comprehensive and diverse list of brands including Microsoft, Johnson & Johnson, Evenflo, IKEA, Abbott Nutritionals, GM, Allstate, Heinz, Symantec, Hasbro, BBC, NBA, Procter & Gamble, Wyeth and Coca-Cola. M2Moms® attendance typically sells out."
2016 M2Moms® sponsors include Presenting Sponsor Google; Associate Sponsors: Mabel's Labels, Twitter, Conill, and The Family Room; Showcase Sponsors: NBC Universal/Sprout, Ibotta, Influence Central, Ipsos, Lake Group Media, LifeScript, Macaroni Kid, C+R Research, Acorn, Strottman, Social Media Link, Collective Bias, C Space, Mom 365, LiquidPCH, The Bump, Sampler and the Baby Center. Video Content Resource Sponsor: Snippies.
Robbin Chaber Allen, Vice President of Strategic Alliances, Mom365
Robbin is a marketing and promotion agency executive known for creativity, energy and resourcefulness in delivering breakthrough integrated discipline campaigns. From her start as a copywriter, moving into media placement and then into account management, she had spent virtually her entire 30 year promotional marketing career on the "agency side" before joining Mom365 in the summer of 2014 as Vice President of Strategic Alliances, bringing valuable offers and information to expectant, new and not-so-new mothers across the country.
Previously, Robbin was Sr. Marketing Director at Valassis Communications, working at strategic campaigns for Netflix, Pier 1, Babies R Us, TJX Companies, Kroger, Dick's Sporting Goods, and American Express to help them further understand and grow their customer and prospect base. She was VP Group Director at Ryan Partnership where she launched the Dove Real Beauty Campaign.
Over the years, Robbin has had the pleasure of working with many companies looking to market to mothers/women, including Clairol, American Girl Doll, Gerber, Disney Cruise Lines, The Honest Company, Musselman's Applesauce, Subway, MetLife and Maybelline.
Holly Pavlika, SVP, Marketing & Content, Collective Bias
Holly is an award-winning creative marketing and social media veteran.She oversees Collective Bias' marketing and PR, as well as content creation.
Holly is also the founder of MOMentumNation, her blog on marketing to moms leveraging social media. Prior to launching MOMentumNation, she established MOMentum while serving as the Executive Creative Director and Managing Director at Big Fuel, a pure play social media agency. Her extensive creative agency experience includes having her name on not one, but two agency doors.
She has written several white papers and contributes regularly for Media Post Engaged Moms and other publications.Holly is the recipient of the Wunderman Award for lifetime of creativity, and the Silver Apple Award for the contributions to the industry. Additionally, she engages in social good projects for 10X10 Educate Girls, Every Mother Counts and Global Poverty Project..
Josh Himwich, VP, Product for XO Group, The Bump
Josh was Employee #4 at Quidsi, the parent company of Diapers.com, Soap.com, and Wag.com. He led the Product team that built out their family of sites, which were bought by Amazon in late 2010 for $550MM. He's now the VP, Product for XO Group, the home to The Knot, The Bump and The Nest, where he manages Product for The Bump and is transforming the site into the home for today's millennial mom.
Diana Bach, Industry Marketing Group Manager, Twitter
Diana is a brand marketer and currently leads the industry marketing team at Twitter. Before joining Twitter, she was a Group Director at B2B brand consultancy, Sullivan, where she advised Fortune 500 clients on creating high impact marketing that influences decision making. Her career in advertising started in Account Management at Ogilvy & Mather. Diana is a graduate of Smith College and lives in Connecticut with her two young boys.
Allisha Watkins, Shopper Marketing Team Lead, MARS Incorporated
Allisha brings more than 13 years of marketing, market research, strategic planning and customer management experience to MARS Incorporated. She is highly skilled in using consumer and shopper insights to define and solve strategic business problems to ultimately uncover that next big idea! Allisha truly defines what it means to be a trusted business partner, bringing a passion for winning to every task. Her extensive marketing background, comprehensive retail experience and detailed business understanding give her the experience needed when developing best in class programs with her customer.
As the Shopper Marketing Team Lead at MARS Chocolate for Walmart and Sam's Club, Allisha is focused on working cross-functionally with key customers, internal stakeholders and strategic partners to align on overall business objectives and priorities, delivering the best for her shoppers. Through collaborative planning, she consistently leverages deep, meaningful insights–truly bringing the voice of the shopper to life within all touch points along the path to purchase.
Janet Oak, SVP, Millennials, Kids and Family Center of Excellence, Ipsos Connect
Janet brings 15+ years of experience leading research, brand strategy and innovation for a wide range of adult, family, mom, teen, tween and pre-school brands and organizations, from multiple perspectives including client, agency, media and consultancy side.
Prior to joining Ipsos Connect, she spent nearly seven years as Managing Partner at The Family Room charged with leading the entire team to deliver break-through insights, inspiring big ideas and exciting new product and program concepts for leading blue chip clients including Nestle, McDonald's, Kellogg's, Coca-Cola, Pepperidge Farm, Unilever and Hershey, as well as the toy and media entertainment business which included Disney, Nickelodeon, Mattel, Lego and Hasbro. In addition, Janet spearheaded many assignments for not-for-profit organizations, including successful partnerships with American Heart Association, Federal Trade Commission and Boy Scouts of America among others.
Janet has been a regular contributor to a parenting column at The Chicago Tribune and began her career as a trend-hunter and ethnographer, immersed in the skate board culture of New York and Santa Monica, for Converse.
12th annual M2Moms® - The Marketing to Moms Conference,http://www.m2moms.com
M2Moms® is an executive learning event designed to teach brand marketing executives and their agencies how to improve their marketing to moms. For M2Moms® information: http://www.m2moms.com or 860.724.2649 x11. M2Moms® is produced by PME® Enterprises LLC, 912 Silas Deane Hwy., Suite 101, Wethersfield, CT 06109.