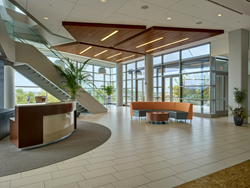 Master the Merger. Ace the Acquisition.
(PRWEB) August 26, 2016
Survey after survey reveals that most companies seeking to acquire other companies are not adequately prepared for the acquisition, nor do they usually succeed in their efforts. That is, they do not achieve their return on investment goals. A 2014 study by the National Bureau of Economic Research of over 12,000 mergers and acquisitions (M&A) during a 20-year period found that acquisitions in the U.S. led to losses of more than $200 billion for shareholders. Furthermore, a Harvard Business Review article from 2011 found that companies spend more than $2 trillion a year on acquisitions, yet the overall failure rate is between 70% and 90%.
In an effort to educate executives and raise M&A success rates, Clemson University's Center for Corporate Learning will host a three-day executive workshop September 28-30, 2016, at its downtown Greenville, South Carolina campus. The seminar is fast paced, interactive, and comprehensive, geared both for single participants and corporate teams who want to master the M&A processes for their company. It teaches best practices utilized by corporate acquirers that achieve the highest ROI on M&A. It is intended for C-suite and board members around the country who would be directly involved in the acquisition process in their companies, whether these companies pursue M&A frequently or infrequently.
On the first day, the Master Class in M&A walks participants through the three core phases that must be mastered for a company to achieve its ROI goals: the preparation, transaction, and integration phases. The class uses the case study method in addition to lecture to teach participants the unique rules, strategies, processes, language, and pitfalls associated with M&A.
On day two, the Master Class in Valuation and Synergies equips participants to become proficient in comparables and DCF valuation methods for acquisitions, while also perfecting skills in how to judiciously value synergies in a transaction.
Without great strategy, M&A is a dangerous proposition. In the Master Class in Strategy (Day 3), attendees learn the StrategyMap© process which addresses 7 distinct areas of development and execution, all of which matter in getting the payoff a company wants from M&A.
The first two days will be taught by Hagen H. Rogers who has a 19-year career in investment banking, during which he has successfully completed more than 100 client assignments. These assignments include sell-side, buy-side mergers and acquisitions, public and private capital financings, valuations, expert witness testimony, and fairness opinions. Since 2007 he has spoken nationally to hundreds of CEOs on the topic of "How to Win in Investment Banking Transactions," in Atlanta, Birmingham, Greenville, Knoxville, Los Angeles, Louisville, Phoenix, San Diego, and Seattle. Rogers started Watermark Advisors in 2002. He has taught the Master Class in M&A to a multitude of corporations and is scored by attendees on his presenter's skills, averaging 9.4 out of 10, and on the content of the class overall, averaging 9.0 out of 10.
The third day will be taught by Dr. David Furse who serves clients as Watermark's Senior Consultant on strategy, a subject matter in which he has over thirty years of experience. He is co-founder of Executive AURA, a leadership and strategy training company helping leaders "Think, Lead and Act like a CEO". He has taught students at Vanderbilt University's Owen Graduate School of Management for several years starting in 1977. He also launched NCG Research, which he grew to serve over 600 hospitals in three countries, before selling the business to an investor group. He created the StrategyMap© process for rapid strategy development and implementation.
For more information, please visit thinkclemson.com/events/mergers_and_acquisitions or contact Nan Johnston at the Clemson University Center for Corporate Learning at 864-656-2200 or ejohns5(at)clemson.edu.