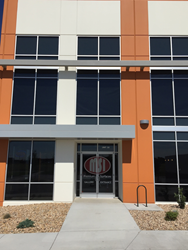 Not only are we expanding service to the Denver area, we're also offering cutting edge products that cannot be found anywhere else.
Aurora, Colorado (PRWEB) August 30, 2016
M S International Inc. ("MSI"), North America's Leading Supplier of Premium Surfacing Products, announces the opening of a showroom and distribution center in Denver, Colorado.
Built in response to a growing demand for MSI's products, the newest showroom and distribution center is strategically located to serve customers in the greater Denver area. The building includes a modern showroom displaying MSI's full product line of on-trend natural stone and porcelain flooring, decorative mosaics and wall tile, and popular hardscaping products. A separate Countertop Slab Selection Gallery showcases hundreds of colors of natural stone and quartz countertops. In all, the facility houses one of the largest, most diverse and extensive inventories of flooring, countertops and hardscaping in the Mountain region. Its spacious layout and pleasing aesthetic design underscores MSI's commitment to providing a first-class customer experience.
Raj Shah, President of MSI, adds, "We're incredibly excited about this project. Not only are we expanding service to the Denver area, we're also offering customers both classic products that have been around for thousands of years as well as products that are at the cutting edge of today's design trends. Many of the colors, finishes and sizes cannot be found anywhere else. We invite the public to come meet our team, experience our high level of customer service and see all of the new products we have to offer."
MSI has more than 20 showroom and distribution centers across the U.S. The Denver area facility is conveniently located at:
18250 E 40th Avenue, Ste 30 
Aurora, CO 80011
Phone: 720-624-2700
Founded in 1975, MSI is the leading supplier of Premium Surfaces including flooring, countertops, decorative mosaics and wall tile, and hardscaping products. MSI's product offering includes an extensive selection of granite, marble, porcelain, ceramic, quartz, glass, quartzite, and other natural stone products. Headquartered in Orange, California, MSI also maintains distribution centers across the United States and Canada. MSI's product line is imported from over 36 different countries on six continents bringing the very best products to the North American Market. The company maintains an inventory of over 125 million square feet of material. For more information on MSI, visit: http://www.msistone.com.
To get our latest news, information, and product updates "Like" us on Facebook® and follow us on Twitter®.