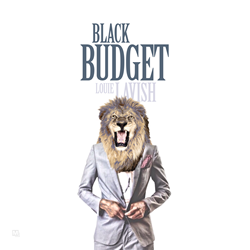 Rochester, NY (PRWEB) August 26, 2016
Today Coast 2 Coast Mixtapes announces the release of "Black Budget", the latest mixtape by New York-born, Vegas-raised Louie Lavish. The mixtape is currently available for streaming and download at the Coast 2 Coast Mixtapes website.
The mixtape features 17, including those below:
1. Heem Free (feat. Gq Statuss)
2. Picture Me Rollin
3. Fantastic
4. No Emotions (Heem Interlude)
5. No Emotions (feat. JDB)
6. Everything New
7. Mula Back (feat. Smeezaleen)
8. Peasants Breadcrumbs
9. Ling Ling SS
10. Break My Bank
11. Float With Me
12. Sparkle Water (feat. Nate Dawg)
13. Zodiac Killer (feat. DrumyWordz)
14. Foreign Bars (Gentfia Mix)
15. So Many Details (Gentfia Mix)
16. Smooth Criminal (feat. Smeezaleen)
17. My Momma
Louie Lavish is currently seeking press opportunities, interviews, features, and more. He can be reached through his official Twitter page.
About Louie Lavish: Las Vegas native Louie Lavish, is an emerging Pop/ Hip-Hop Artist seeking to break the mold with his innovative sound and style. His timeless elegance and sophistication partnered with a catchy, urban edge makes Lavish the next upcoming artist to watch in the Hip-Hop industry.
Louie Lavish, who earned the name because of his luxurious hospitality and the Louis Vuitton half-sleeve tattoo on his right forearm, was raised in Rochester, New York, where he learned to become a street-savvy businessman. He began developing his unique sound at the young age of fourteen. His influences, among the likes of Sammy Davis, Slick Rick, and the legendary Frank Sinatra shaped his sound throughout his early music career, and he claims their legacy still lives on through his music today. In 2005, Lavish relocated to Hollywood, California to continue to pursue his passion for music and entrepreneurship, and finally settled in Las Vegas, Nevada in 2007, where he began increasing his fan-base.
While in Las Vegas, Lavish became a PA at Philthy Rich Records, where he gained insight and first-hand experience in the music business and recording industry. The guidance of his mentor Freck Billionaire of "Street Family" inspired Lavish to team up with actor/ artist friend Ace, in 2009 to form the duo Persion Whyte. The two released their first LP "Fortune Five-Hundred Passport" featuring hits such as "Cruise Control" and "Get You Home" before they decided to split in 2010.
Lavish is currently completing his "Gentry" Album in Los Angeles. The project is an energetic breath of fresh air that encompasses a combination of his street, college, and life experiences with the hopes of uplifting his listeners. You can find Lavish actively involved in the Las Vegas, L.A., New York, and Atlanta music scenes. Look out for the "Black Budget" Gentfia Mixtape available for download via Coast 2 Coast, Datpiff as well as the singles "Everything New" & "Ling Ling" set to release Summer16. For all the latest music from Louie Lavish, be sure to check out his official Soundcloud page.
About Coast 2 Coast Mixtapes:
Coast 2 Coast Mixtapes are the most widely distributed mixtapes in the world, with over 100 million downloads/plays generated by over 300 volumes officially hosted by major artists. Coast 2 Coast has a solid reach in the new music industry with a digital magazine, DJ coalition, industry tips blog, yearly convention, and more. Coast 2 Coast Mixtapes represents a unique opportunity for artists of all urban genres, from major to indie. For more information, visit http://www.coast2coastmixtapes.com.