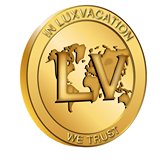 Wold Ski Awards is the only global initiative to recognize, reward and celebrate excellence in ski hospitality.
London, United Kingdom (PRWEB) August 29, 2016
Establishing standards of excellence in the ski industry is the goal of World Ski Awards, one of the most trusted voices on all things related to ski travel and tourism. LuxVacation.com, a booking company providing luxury ski accommodations, has been nominated in the category of World's Best Ski Travel Agent for World Ski Awards' 2016 competition. In their explanation of the award, World Ski Awards states that to be nominated for this award a company must exemplify a truly "customer-first" level of service and provide "impartial advice and guidance with a hands-on approach to customer care" (Categories, WorldSkiAwards.com). Since its creation in 2015, LuxVacation.com has been doing exactly that.
Just 18 months after its founding, LuxVacation.com has accumulated over 50 destinations across Europe, the Caribbean, and North America. They've created an easy-to-use website and built up a personable customer service team to help travelers book the perfect accommodations and activities. Andy Larsson, CEO & Co-founder of LuxVacation.com, explains their goals for the future, "Our aim is to introduce elements of standardization to a luxury vacation rental industry which is hugely fragmented and unsatisfying to the consumer. We believe that with an injection of consistent pricing, precise and high-quality products, and descriptions as well as minimizing and simplifying the booking process, we will meet the demands of the 21st century consumer."
Sion Rapson, Managing Director of World Ski Awards, said, "World Ski Awards is the only global initiative to recognize, reward and celebrate excellence in ski hospitality." As an 18 month old startup company, the nomination is a huge accomplishment for LuxVacation.com. "It's like being nominated for an Oscar for the first movie you ever produced," said Larsson.
You can vote for LuxVacation.com to win the World's Best Ski Travel Agent award at http://worldskiawards.com/vote/luxvacationcom-2016. Voting is open from June 3 to September 23, 2016. Winners will be announced at the World Ski Awards Gala Ceremony on November 19th. The gala is a red carpet event and will be held at A-ROSA Kitzbühel, Austria. Voting is online only and works on a first-past-the post system.
About LuxVacation.com: LuxVacation.com provides superior quality customer experiences for travelers by offering them the best luxury vacation home rentals and services in prestigious and exciting destinations in Europe, the Caribbean, and North America. You can view their selection of luxury villas, chalets and apartments at http://www.luxvacation.com.
About World Ski Awards: World Ski Awards is the sister organization of World Travel Awards, which is currently celebrating its 23rd anniversary. Launched in 2013, World Ski Awards aims to drive up standards within the ski tourism industry by rewarding the organizations that are leaders in their field.
Contact:
Andy Larsson, CEO & Co-founder, LuxVacation.com
andy(at)luxvacation(dot)com
US +1.786.558.1999
UK +44.20.3769.3226