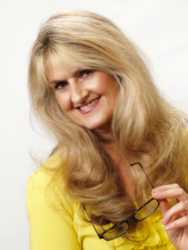 Finding love and mutual respect is best accomplished with someone who also wishes to give love and respect.
Torrance, CA (PRWEB) August 30, 2016
Narcissism seriously harms relationships as is discussed in this new video series in which Dr. Carol Francis details complications that occur in relationships when narcissism interferes with mutual happiness, equality, romance, safety and respect. Part 1 introduces some of the overarching complications many face. Series can be viewed at YouTube.com/drcarolfrancis or at this link: https://youtu.be/o9udTpFkIik
Narcissism is the selfish and self-centered preoccupations that some individuals choose or fall into being. Narcissistic individuals in relationships usually feel the non-narcissistic person should do all their biddings, should take care of all their wants or needs, and should organize their life around accordingly. This type of entitlement becomes the rule or law of the relationship that a narcissistic individual demands overtly or manipulates subtly. Control over the other partner can be gained by abuse, pulling away or artificial praise. If you are trying to get love, romantic equality, sexual mutual pleasure, sharing of chores or responsibilities, reasonable attention, mutual problem solving, collaboration and team work, mutual accommodation, then you need a partner who is also able to share, compromise and lovingly care. Narcissistic individuals, for the large part, cannot provide those healthy team-like functions. Explore these aspects of Narcissism in Relationships in this video series on Narcissism and Relationships offered by Clinical Psychologist Dr. Carol Francis.
Dr. Carol Francis is also a Marriage, Family and Child Therapist and Life Coach who offers individual and couples work in the South Bay Los Angeles communities and online. For more information, check out drcarolfrancis.com.