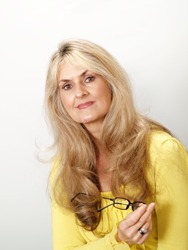 Brain Entrainment harnesses the brain wave tools that are currently available and helps individuals reduce stress and enhance focused attention by biofeedback methods which are fairly easy to teach. Dr. Carol Francis.
Rancho Palos Verdes, CA (PRWEB) September 05, 2016
Dr. Carol Francis will introduce Brain Training tools and techniques to those attending the Health and Lifestyle Expos at Marymount University in California September 8, 2016. Brain training can help reduce stress and improve concentration and focused attention for students, athletes or employees. Dr. Carol Francis, at this function, introduces special biofeedback tools especially designed to help individuals be able to control their brain's responses. She will be introducing some of this equipment and the benefits to the professors, administration and students of Marymount University in California. For more information and appointments contact her at drcarolfrancis.com or 310-543-1824.