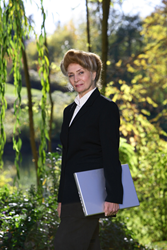 Grants Pass, OR (PRWEB) August 25, 2016
Water advocates Dr. Gerald H. Pollack, Ph.D., Professor of Bioengineering at the University of Washington and Sharon Kleyne, founder of Bio-Logic Aqua® Research Water Life Science®, discussed the scientific disasters that killed water research and the recent revival of water research on The Sharon Kleyne Hour Power of Water, Global Climate Change and Your Health radio program on August 22, 2016.
According to Dr. Pollack, water research's demise can be traced to two now-infamous scientific disasters in the 1950s. The first involved the Cold War and Russian scientists supposedly discovering a new kind of water that neither froze nor boiled. The claim was so hotly disputed by scientists around the world that the Russians recanted, issuing a statement saying they had made a mistake in their research.
The second example Dr. Pollack shared with Sharon Kleyne and radio listeners involved a team of Australian scientists that made several outlandish claims about the hidden properties of water. Like the Russian findings, these claims were swiftly disproved by international scientists who rightly, and devastatingly, pointed out that if the Aussie discoveries about water were true, then everything else we know to be true would have to be false. As a result of these well publicized fiascos, water research ground to a halt, Funders and scientists refused even to dip their toes into a field that was seen as too controversial. "Water was largely forgotten," said Dr. Pollack, "which was a life-threatening mistake."
Kleyne offered her view that the decline of water research could be traced back even farther to the 1880s. It was at this time, Kleyne revealed, that banks and major independent investors decided that water research would never be profitable because no one had ever been able to protect IP in water research and get a patent for water. 'Back then," said Kleyne," it was money that killed water research."
Coming along to the present day, both Kleyne and Dr. Pollack concur that water research is surging again, thanks in large part to Kleyne's company, Bio-Logic Aqua® Research Water Life Science®, which filed the first successful patent in water history. Specifically, the patent covers the breakthrough technology of the portable, hand-held humidifier designed to deliver the company's Trade Secret tissue culture grade water as a fine mist to eyes and skin. The company offers three products in the medical field, Nature's Mist® Face of the Water®, Nature's Tears® EyeMist® and Bio-Med Wash®. "Each of these products," said Kleyne, "contains only our Trade Secret tissue culture grade water and replenishes the body's water vapor lost to evaporation due to exercise, contamination of the atmosphere by pollution and artificial environments (central heating, air conditioning) and warmer temperatures. "We breathe the water vapor and need the water vapor in our environment in order to stay alive," said Kleyne.
Dr. Pollack, Editor-in-Chief of WATER and the author of the book, The Fourth Phase of Water, couldn't agree more. "Many people don't understand this key point: water has energy," Pollack said, even the water in our bodies; and as we age, our water vapor evaporates much more quickly."
Kleyne and Pollack believe that everyone on earth should be educated about the water vapor and water research because they are the keys to health. Advanced water technology will lead to breakthroughs in disease cures and prevention that are now impossible. "Water is the key," Kleyne reiterated, "We can't afford to forget that again."