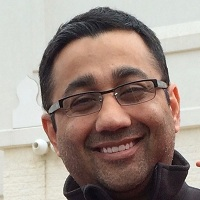 Focus on innovation will help airlines not only survive but thrive even in the face of recent challenges around Brexit, Safety, Customer experience and computer outages.
London, UK (PRWEB UK) 31 August 2016
Mr. Paul Singh, Partner CERTUS+ (CERTUS Management Consulting, LLC), an Ann Arbor, Michigan based firm, is scheduled to deliver a presentation titled, "How should Airlines harness the power of emerging technologies to re-define air travel" on September 9th' 2016 at 12:20 pm at the Aviation Festival in London. Paul Singh stated, "Rapid technological change has provided a tremendous opportunity for airlines to redefine passenger experience. The critical factor is the speed at which airlines can adopt and harness the power of these emerging technological changes." He added, "Low-Cost Airlines could learn a lot from the latest generation of lean startups, who embrace a "yes and" rather than a "we could, but" mindset." Paul further commented, "Earlier this year, the Co-creation Forum at FTE Europe, 2016 highlighted a number of crucial issues that all airlines must address in order to remain relevant. Fostering a culture of innovation ranked at the top of the order. There are over 50 low cost airlines operating in Europe in 2016. How many will still be in business by 2020 given the challenges facing the industry? Innovative technologies hold the power to disrupt an industry. Players, who understand the changing trends & adapt and in fact lead these disruptions, will survive and thrive."
Paul, who is also the CIO of the Mindfulness Digital Platform, (http://www.innerexplorer.org) remarked, "For too long, airlines have focused on improvements that yield only an incremental change. With advancements in technology, time is now ripe for a disruption leading to step function change. Think of the way in which digital platforms (the likes of Uber, Facebook, LinkedIn) brought people (i.e. producers and consumers) together for efficient value creation. Similar platform thinking, when applied to airlines industry will be the game changer."
Jaspreet Gurm, Principal at CERTUS+ Mumbai office mentioned, "Newer technologies such as block-chain have the potential to profoundly change travel as we know it. Imagine a future with no queues at the immigration counters and seamless integration between different modes of travel and stay options!" Manmeet Narula, Associate Partner CERTUS+, (based out of California), who is a PhD from UCLA & a Data Science expert, stated, "In today's data driven world, it is imperative that our customers are more than just static records in a CRM system. We need to constantly look for the voice of the customer and mine the data for insights that ensure superior customer experience. In the challenging competitive world of airlines, 'knowing' your customer will provide a strategic edge."
Atul Kalia, Partner CERTUS+, commented on the intersection of technology with people saying, "Chatbots are a brilliant example of technology augmenting consistent customer care service. In markets that have high employee attrition rate and ever increasing first time fliers, airlines need to embrace and perfect these technologies and at the same time maintain relentless focus on its people so as to create a customer centric culture. Airlines that can do this will have a huge head-start over the competition in terms of building customer loyalty/retention and gaining market share even in the price sensitive arena of low cost airlines."
About CERTUS+ (http://www.certusplus.com) and Co-Founders Atul Kalia & Paul Singh
CERTUS+, an Ann Arbor, MI based firm provides business advisory services to mid-large size clients in media & entertainment, logistics, transportation, education, airlines, insurance, health care, automotive and diversified manufacturing industries. These services are offered in Talent Management, Strategy Execution & Data Driven Dynamic Decision Making.
Atul has 20+ years of experience in Talent Management, Project Management, Product Development & Process Improvement. He completed his MS in Mechanical Engineering from University of Maryland, College Park and an MBA from Ross School of Business, University of Michigan, Ann Arbor. Paul has over 20 years of professional experience in the areas of complex program management, technology, lifecycle management, new product creation and launch, customer experience design & process re-engineering. He has an MS in Design Optimization, from New Jersey Institute of Technology and an MBA from Ross School of Business.