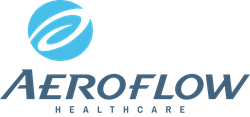 Asheville, NC (PRWEB) August 29, 2016
Since January of 2016, Aeroflow Healthcare has added 50 new positions to its growing employee base. With plans for upward growth in the coming year, the healthcare company encourages those interested to apply for jobs in their many growing departments.
Almost all Aeroflow departments have seen exponential growth within the past year. The Breastpumps department has seen an overwhelming influx of new hires; the department currently shows a 110% growth percentage from January with 22 new positions added to the team. The billing department has seen impressive growth as well, welcoming 12 new members to their team at a growth percentage of 34%.
The Customer Service department has seen an encouraging growth of nine new employees, growing the team from 23 to 32 current customer service representatives.
The Marketing department has seen a growth of 166% as the number of employees grew from three to eight during 2016 so far.
"The growth we have seen this year has been inspiring. We have added truly amazing talent to our team, which has allowed us to exceed sales projections and focus on our core values as an organization," says Chief Culture Officer Katie Combs. "Not only have we added jobs to our locality, we have also been able to give back in new ways such as our community garden, blood drives and fundraisers for the Mission Children's Foundation."
Recently, Aeroflow was listed on Inc. 5000' s List of America's Fastest-Growing Companies for the second year in a row.
Aeroflow is a premier provider of durable medical equipment, with offices sprawling across the Southeast. As a provider through Medicare, some Medicaid plans, and most commercial insurance companies, Aeroflow is able to reach an expansive client base. Aeroflow Healthcare maintains a constant commitment to quality of life and an exemplary dedication to patient satisfaction.
If you have any questions about Aeroflow Healthcare's durable medical services, you can reach them by visiting http://www.aeroflowinc.com or calling (888) 345-1780.