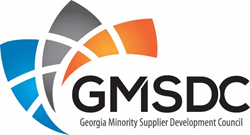 Atlanta, GA (PRWEB) August 26, 2016
The Georgia Minority Supplier Development Council will honor Atlanta Mayor Kasim Reed with the prestigious Blue Legend Award on Friday, September 16th at the Atlanta Marriott Marquis. The Spirit of Alliance Awards gala is a showcase of the best and brightest in supplier diversity each year, celebrating the achievements of the State of Georgia's top corporations, small business owners and champions of inclusive procurement. The GMSDC is the state of Georgia's leading small business development and supplier diversity organization, having facilitated business opportunities for companies across the state for more than 40 years. Mayor Reed will join an elite circle of distinguished recipients of the Blue Legend Award in the past, including Herman Russell, Mayor Maynard Jackson, Senator Sam Nunn, Congressman John Lewis and Ambassador Andrew Young.
The top individual award presented at the Spirit of Alliance gala each year, the Blue Legend Award is presented to visionary leaders who have demonstrated extraordinary courage in the face of challenging obstacles, and whose lifelong contributions have created business opportunities and helped level the playing field for minority business owners in Georgia. The Blue Legend is unique among all of the awards presented at the Spirit of Alliance, in that they recognize outstanding accomplishment for the previous year, while the Blue Legend celebrates a lifetime of dedicated service to the minority small business community in Georgia. Stacey Key, the President and CEO of the GMSDC, thinks Atlanta's Mayor is the perfect choice for this year's Blue Legend Award. "Mayor Reed has built upon Atlanta's long-standing history of leadership in providing opportunities for diverse businesses," she says. "He has had a hand in so many landmark accomplishments in his time in office. There is no question that the landscape for Atlanta's small business community has changed for the better because of his leadership."
Mayor Reed is a native of Atlanta and a two-term Mayor of one of America's most influential cities. Throughout his career as an attorney, a State Representative, a State Senator and now the Mayor of the City of Atlanta, he has been a staunch supporter of small business development and equal opportunity for diverse suppliers. A student of the legacies of his predecessors in this role, Mayor Reed has preserved and even expanded the position of leadership in supplier diversity that Atlanta has enjoyed since the 1970s. During his tenure as Mayor, he has had a hand in tremendous growth and expansion in sectors such as technology, app and game development, logistics and movie production, while serving as a champion of the inclusion of women and minorities in the supply chains of both the City of Atlanta and the world's most traveled airport. He has also lent his support to incubator projects that prepare our workforce for tomorrow's economy and a mentoring initiative for women entrepreneurs. The 2016 Spirit of Alliance Awards will take place at 6:00 pm on Friday, September 16th at the Atlanta Marriott Marquis. Tickets are available at http://www.gmsdc.org.
About the GMSDC
The Georgia Minority Supplier Development Council (GMSDC) is a not-for-profit organization headquartered in Atlanta that fosters value-driven partnerships between corporations, governmental entities and minority-owned businesses across the state of Georgia. With some 400 national and local corporate members and more than 700 certified minority business enterprises, the GMSDC has been advocating for inclusive procurement in the Georgia business community for more than 40 years. The Spirit of Alliance Awards gala began in 1982, to recognize groundbreaking achievement by corporations, individuals, and Minority Business Enterprise firms from the supplier diversity community in Georgia. For more information, visit http://www.gmsdc.org.
###