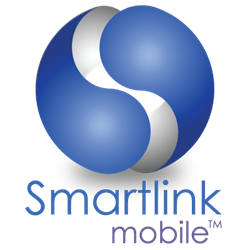 Smartlink's custom solution for FQHCs provides exactly what is needed. We are very excited to partner with an organization that is truly transforming healthcare delivery and understands FQHCs.
CARY, NC (PRWEB) August 25, 2016
Health Center Gurus and Smartlink Mobile Systems today announced a strategic partnership to deliver a turnkey Chronic Care Management (CCM) and Annual Wellness Visit (AWV) solution for Federally Qualified Health Centers (FQHCs). The offering delivers a cost effective mechanism to improve performance on quality improvement (QI) measures, and is highly customized to address the specific challenges faced by FQHCs. The turnkey solution includes software that ensures high quality care delivery, staffing and program management services, and educational tools designed specifically for the FQHC patient population. The companies will be showcasing the solution in booth #1411 at the NACHC CHI & Expo, which is being held at the Hyatt Regency Chicago from August 28-30, 2016.
The Medicare CCM program is intended to provide care between office visits for beneficiaries with more than two chronic conditions. By helping to manage care at home and coordinate care with other providers, the CCM program serves to help keep poly-chronic patients on track with their care plan and identify preventable health issues before they escalate. All Medicare beneficiaries are also eligible to receive an AWV, a free yearly visit that focuses on preventative health. The AWV is designed to assess the patients' overall health, and identify potential risk factors and recommended preventative care.
Patients served by FQHCs often face challenges such as health disparities and access to care, and are more likely to have a chronic condition than patients seen elsewhere. Smartlink's comprehensive Value-Based CCM solution for FQHCs includes patient enrollment tools specifically geared towards the FQHC patient population, risk stratification, coordination of referrals, call guidance that ensures high quality care, intervention triggers, staffing resources as needed, program management capabilities, and program oversite for employed staff. For AWV's, Smartlink also provides the necessary software and services to be successful with the program, including patient scheduling and electronic data capture that supports population health initiatives.
"The AWV and CCM programs can improve patient outcomes, impact QI performance, and provide a much needed source of revenue for FQHCs, however they face some unique challenges that need to be addressed in order to successfully provide these services," said Michael Baker, CEO, Health Center Gurus. "Smartlink's custom solution for FQHCs provides exactly what is needed. We are very excited to partner with an organization that is truly transforming healthcare delivery and understands FQHCs."
"The deep expertise that Health Center Gurus possesses in FQHCs makes them an invaluable strategic partner for us," said Siu Tong, CEO, Smartlink. "Our shared vision to help FQHCs cost effectively delivery consistent, high quality care that also directly impacts their performance on QI measures makes the partnership an ideal fit."
About Health Center Gurus
Health Center Gurus (HCG) was founded by Dr. Greg Bounds and JMichael Baker, Health Center CEOs with 50 years of combined experience. After years of frustration with the lack of effective outsourcing options available in the mid-Atlantic region, they founded HCG to help other FQHCs cost effectively address challenges such as billing and coding. The company has since expanded to provide additional services, and with their highly experienced team of FQHC gurus they now serve FQHCs nationally. HCG offers a variety of services including outsourced billing, AWV and CCM solutions, organizational development, turnaround management, leadership, strategic planning, team building, customer service trainings and other consultative services. No other organizations bring this level of leadership to assess and transform the revenue cycle and operational challenges of Community Health Centers.
About Smartlink Mobile Systems
Smartlink Mobile Systems is an innovator in value-based healthcare solutions aimed at chronic disease management. Smartlink's Value-Based Chronic Care Management (CCM) solution is designed to optimize clinical and financial outcomes of Medicare's CCM program, and at the same time leverage CCM to directly impact performance on utilization and targeted quality measures under all MACRA payment models (ACOs or MIPS). Smartlink's unique approach to patient enrollment, operational efficiency, electronic collaboration, and guided care management enables clinical services outsourcing organizations to efficiently coordinate care with their client clinics and provide the highest quality of care to the patients they serve. For clinics, Smartlink provides the flexibility to deploy CCM with our software only using internal staff, opt for a turnkey services solution, or something in between. For more information, visit http://www.SmartLinkMobile.com