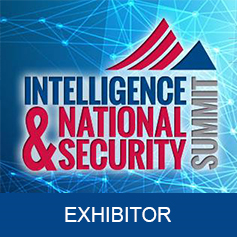 Chicago, Illinois (PRWEB) August 29, 2016
ktMINE, an innovation and intangible assets information services firm, announced today that they will be an exhibitor at the 2016 Intelligence and National Security Summit (INSS), taking place from September 7-8, 2016, in Washington, D.C. The Summit is the premier gathering of senior decision makers from government, military, industry and academia.
ktMINE's John F. Kennedy, Director of Business Development, will represent ktMINE at the summit. ktMINE is a corporate member of The Armed Forces Communications and Electronics Association (AFCEA), the premier association for global security professionals. ktMINE tracks and organizes intellectual property transactions across borders to provide greater intelligence of where sensitive information is being moved for national security. Government Intelligence Agencies, Economic and Research Communities, Tax Authorities, and National Laboratories across the globe use ktMINE to fulfill their strategic information needs in order to advance capabilities.
This is the 3rd annual summit and is hosted by two leading professional associations - AFCEA International and INSA. In its first two years, the summit drew more than 3,000 attendees, exhibitors, and journalists. Top federal agency leaders and policymakers will share their assessments and priorities for U.S. intelligence over five plenary sessions. In addition, nine breakout sessions divided into three tracks – Cyber, Policy, and Enduring Issues – will allow for additional emphasis and discussion of contemporary challenges and opportunities.
About ktMINE
ktMINE, headquartered in Chicago, IL, is an innovation and intangible assets information firm founded in 2008. Focused on mining, organizing and connecting the world's IP information, ktMINE provides organizations across the globe access to insights on industries, technologies, and developments. For more information, visit http://www.ktmine.com, or contact ktMINE to schedule a meeting.