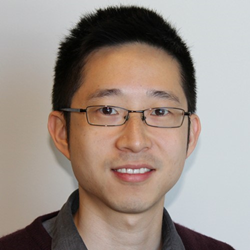 Yorba Linda, CA (PRWEB) August 26, 2016
As genetic testing becomes more widespread, many clinical laboratories and pathology labs opt for next generation sequencing (NGS) as a valuable evolution of their lab's testing capabilities. Private and public insurers have provided reimbursement for genetic testing, and customers are often willing to pay for it directly, especially NGS genetic testing.
Despite the benefits, the decision to choose a genetic test with a sizable market potential, one that is reimbursable or readily purchased out-of-pocket, and easy to implement can be daunting. A test that fulfills these crucial business needs is the non-invasive prenatal test (NIPT). NIPT is applicable to an enormous market, with almost 137 million births per year worldwide. Reimbursement by private and government insurance is increasing.
The test can easily be performed in most labs through a technology licensing program provided by Natera, a genetic testing company that develops and offers non-invasive methods for analyzing DNA. The company invests millions of dollars each year in research and development, and furnishes these proprietary technologies to partners*. In fact, by partnering with Natera, labs have access to the identical technologies used in the company's Panorama NIPT test, including the reagents, protocols, and bioinformatics used to perform the test.
Natera is sponsoring a new, free educational webinar, "Access key technologies to accelerate genetic testing in your laboratory," which will introduce Natera's technology licensing program and discuss the process by which prospective partner labs can license key Natera technology to perform NIPT in their own labs—and offer a market-leading NIPT test in their own markets. This program is being made available in specified geographic areas.
The speaker, Samuel Suk, a field application scientist for Natera, provides technical assistance worldwide for labs that are pursuing Panorama NIPT implementation. Samuel received an MS in bioengineering from the University of California, San Diego. He has held scientific support positions at Thermo Fisher and Fluidigm, working with customers spanning a range of industries.
The free webinar, hosted by LabRoots, will be presented on September 23, 2016, at 9 am PT/12 pm ET.
For full details about the event and free registration, click here.
About Natera:
Natera is a rapidly growing genetic testing and diagnostics company with proprietary bioinformatics and molecular technology. The company's team of PhDs and engineers is dedicated to refining novel molecular genome assays and complex statistical algorithms to determine the likelihood of a wide range of serious genetic conditions with best-in-class accuracy and coverage.
About LabRoots:
LabRoots is the leading scientific social networking website and producer of educational virtual events and webinars. Contributing to the advancement of science through content sharing capabilities, LabRoots is a powerful advocate in amplifying global networks and communities. Founded in 2008, LabRoots emphasizes digital innovation in scientific collaboration and learning, and is a primary source for current scientific news, webinars, virtual conferences, and more. LabRoots has grown into the world's largest series of virtual events within the Life Sciences and Clinical Diagnostics community.