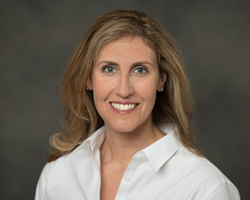 Meghan brings energy and enthusiasm to the organization and is uniquely qualified to lead Portico into the next decade of service.
MINNEAPOLIS (PRWEB) August 29, 2016
The Board of Directors for Portico Healthnet today announced the selection of Meghan Kimmel for the position of president, following a comprehensive search. Kimmel will lead the Twin Cities-based nonprofit, which is dedicated to assisting underserved Minnesotans in accessing health care coverage.
Kimmel currently serves as vice president of Partner Relations for Portico and will assume the role of president from 21-year veteran, Debra Holmgren, who will retire from Portico on Aug. 31, 2016. Holmgren joined the Twin-cities based nonprofit as its first employee in Jan. 1995 and has led the organization in its growth.
"As vice president, Meghan has played an integral role in helping Portico achieve success in our outreach, enrollment and coverage initiatives," said Jim Fox, Portico board chair and chief executive officer of Excelera. "She brings energy and enthusiasm to the organization and is uniquely positioned to lead Portico into the next decade of service to our clients and partners."
Kimmel, who has been instrumental to external communications, fundraising and legislative affairs for the organization, expects to focus her leadership and organizational expertise on staff development, sustainability of funding, and public policy advocacy.
Holmgren credits Kimmel with expanding new grant funding, advancing development and communications strategies, and furthering strategic relationships with partner organizations. "Meghan's contributions to the organization have been extraordinary. She will continue to hone the organization's initiatives and expand on the work we've collectively achieved," said Holmgren.
"Portico's expert staff understands the barriers to affordable health care, especially for the most vulnerable in our community," said Kimmel. "For 21 years, Portico has been increasing health care coverage and literacy throughout Minnesota, and I am deeply committed to continuing this legacy."
Portico Healthnet is a nonprofit organization with a 21-year history helping low-income Minnesotans access affordable health care. Portico educates the community about affordable government health care programs; helps individuals and families enroll when eligible; provides an alternative coverage program for people who have no other options; educates consumers about effective health care use; and promotes preventive health care practices within the community.
More than 12,000 uninsured children and adults have accessed health care services through Portico's safety-net coverage program, and more than 35,000 others have received assistance enrolling in public coverage programs.
Kimmel received her B.A. in Sociology from Wesleyan University in Middletown, Conn., and attended the Humphrey School of Public Affairs at the University of Minnesota. Prior to joining Portico Healthnet as vice president of partner relations, Kimmel held various positions in public affairs and communications at Aeon (previously Central Community Housing Trust), DirectAg.com, the Minnesota Chamber of Commerce and Allina Health.
About Portico Healthnet
Portico Healthnet is a nonprofit health and human services organization that has helped Minnesotans overcome barriers to health care coverage and services since 1995. Through outreach efforts, personalized application and enrollment assistance for Minnesota Health Care Programs (i.e., Medical Assistance and MinnesotaCare) and MNSure and its unique model of coverage and care management, Portico enables uninsured individuals and families to access affordable coverage and care.
Portico employs multi-lingual and culturally competent community health workers and care management coordinators in order to effectively serve the diverse populations represented among Minnesota's uninsured.
To learn more, visit porticohealthnet.org or call 1-866-489-4899 (Local: 651-489-CARE). Portico Healthnet is located at 1600 University Avenue West, Suite 211, Saint Paul, MN 55104-3841.