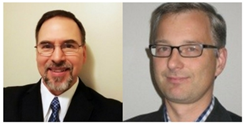 Yorba Linda, CA (PRWEB) August 29, 2016
In line with a growing trend, scientists are developing in vitro cell models that repeat the in vivo environment in basic research, developmental biology, drug discovery, and toxicology. In an effort to form 3D structures or scaffolds to produce detailed phenotypic fingerprints for enhanced biological insights in live-cell and fixed-endpoint assays, scientists are using more complex cellular models, such as ex vivo tissue, primary cells, stem cells, or a combination of co-culture cells.
PerkinElmer, Inc. is sponsoring a free webinar, "Advanced Analysis of Complex Cell Models with the New Operetta CLS™ HCA System," which will discuss how the combination of advanced features of this new high-content analysis system from PerkinElmer provides scientists with the throughput to evaluate various conditions at the same time, the resolution to capture fine sub-cellular details and image data, and the ability to gain biological insights from the data.
PerkinElmer will discuss how to obtain increased sensitivity, speed, and quality when imaging 3D microtissues such as liver cells and stem-cell colonies; advantages of the system's confocality, high numerical aperture (NA) water-immersion objectives, and powerful eight-color LED excitation; how its intelligent-scanning software facilitates efficient screening of 3D microtissues; and tools to develop assays for complex biological designs, including 3D image capture.
The event will be of particular interest to researchers who are interested in high-content imaging and analysis; complex cell models for generating more physiologically relevant data; developmental biology, oncology, neurobiology, toxicology, and stem cell research; systems biology and phenotypic fingerprinting; and advanced cell-based assays.
The speakers are Jacob Tesdorpf, PhD, portfolio director for high-content instruments, and Joe Trask, senior field applications scientist, both from PerkinElmer.
Dr. Tesdorpf leads the global product management and application development for high-content screening and live-cell imaging at PerkinElmer. He holds a doctorate in biochemistry from Hannover University, and performed research on nuclear hormone receptors at the Max-Planck-Institute. Dr. Tesdorpf has held imaging-related sales and marketing roles throughout his career looking after proteomics, microarrays, preclinical imaging, and high-content analysis software. Previously, he headed the marketing group for a supplier of nucleic acid purification and amplification products.
Joe Trask is involved in strategic customer support through teaching, training, and collaborations. He brings decades of experience in high-content screening technology from academia, the pharmaceutical industry, and biotechnology. Joe has expertise in cell-based technologies from flow cytometry, confocal microscopy, and computer-assisted automated microscopy studying cancer, immunology, neurodegeneration, and toxicology. He is an author and co-editor of the NIH/NCATS Assay Guidance Manual, and was a co-founder of the Society for Biomolecular Imaging and Informatics. The speakers' complete bios are found on the LabRoots website.
The free webinar, hosted by LabRoots, will be presented on September 20, 2016, at 7 am PT/10 am ET.
For full details about the event and free registration,click here.
About PerkinElmer:
PerkinElmer, Inc. is a global leader focused on improving the health and safety of people and the environment. The company helps scientists, clinicians, and lab professionals accelerate their science through its innovative detection, imaging, informatics and services. .
About LabRoots:
LabRoots is the leading scientific social networking website and producer of educational virtual events and webinars. Contributing to the advancement of science through content sharing capabilities, LabRoots is a powerful advocate in amplifying global networks and communities. Founded in 2008, LabRoots emphasizes digital innovation in scientific collaboration and learning, and is a primary source for current scientific news, webinars, virtual conferences, and more. LabRoots has grown into the world's largest series of virtual events within the Life Sciences and Clinical Diagnostics community.