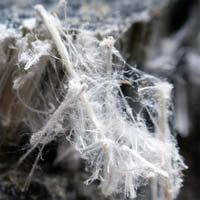 The toxicity of dry-ground fibers was higher than the toxicity of wet-ground fibers.
Raleigh, NC (PRWEB) August 26, 2016
Pennsylvania researchers say asbestos fibers that are ground to a powder without using water retain much more iron and are potentially even more likely to cause asbestos diseases such as lung cancer and pleural mesothelioma. Surviving Mesothelioma has just posted an article on the new research. Click here to read it now.
To conduct the study, investigators at the University of Pennsylvania's Perelman School of Medicine ground chrysotile ore using two popular techniques - one with water and one without.
"The toxicity of dry-ground fibers was higher than the toxicity of wet-ground fibers," states author Ashkan Salamatipour with the Division of Pulmonary, Allergy, and Critical Care Medicine. "Grinding with or without water did not materially alter the mineralogical properties. However, dry-ground fibers contained at least 7 times more iron than wet-ground fibers."
According to the study published in Environmental Science and Technology Letters, Mouse-derived immune system cells called macrophages were used to gauge the toxicity of each type of asbestos fiber. The higher-iron fibers triggered a higher production of reactive oxygen species, molecules known to promote the development and progression of mesothelioma tumors.
"By helping scientists better understand asbestos, the leading cause of mesothelioma, this study paves the way for more effective mesothelioma research," says Alex Strauss, Managing Editor of Surviving Mesothelioma.
To read more about the Penn asbestos study and the differences between different fiber preparation techniques, see Asbestos Preparation Method May Affect Mesothelioma Risk, now available on the Surviving Mesothelioma website.
Salamatipour, A, et al, "Asbestos Fiber Preparation Methods Affect Fiber Toxicity", July 12, 2016, Environmental Science & Technology Letters, pp. 270-274, http://pubs.acs.org/doi/abs/10.1021/acs.estlett.6b00174
For nearly ten years, Surviving Mesothelioma has brought readers the most important and ground-breaking news on the causes, diagnosis and treatment of mesothelioma. All Surviving Mesothelioma news is gathered and reported directly from the peer-reviewed medical literature. Written for patients and their loved ones, Surviving Mesothelioma news helps families make more informed decisions.