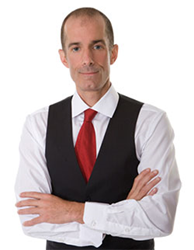 Today's ruling will prevent the injustice of people being convicted of a crime they had no intent to commit
Minneapolis, MN (PRWEB) August 26, 2016
"Innocent people will be protected by today's court decision." That was Defense Attorney Jeffrey Dean's fitting remark after the Minnesota Court of Appeals overturned a man's conviction of soliciting a minor on the internet for sex.
According to Hennepin County District Court records, Dean's client, 42, was convicted after he was found to have solicited sex from a 14-year-old girl using a popular social media site. However, early in the online conversation between Dean's client and the girl, the girl claimed that she was 16. In Minnesota, 16 is the age of consent.
Court records indicate that Dean's client never met the girl in person, and even though she agreed to send him pictures of herself, he never received such pictures. The client had no way to know that he was being lied to about her age, because according to Dean, "determining a person's age over the internet is virtually impossible."
However, according to district court documents, Dean's client was barred by the court from using the "mistake-of-age" defense and was consequently convicted by the court. This conviction would have labeled Dean's client a felon, subjected him to three years in prison, required him to register as a predatory offender for ten years, and stigmatized him for life.
In the Minnesota Court of Appeals Jeff Dean argued that such laws were written before the internet and have not been updated to reflect today's online interactions, where face-to-face meetings may not necessarily be involved. Unlike in cases involving face-to-face solicitations, in internet cases a defendant cannot reasonably be required to ascertain a child's true age.
Because there was no in-person contact in the client's case, the Court of Appeals acknowledged, in a published decision, that prohibiting him from using the mistake-of-age defense violated his rights to substantive due process. The Court stated that "the concept that wrongdoing must be conscious in order to be criminal and subject an offender to years of imprisonment has long been a foundation of our justice system." The court thus reversed Dean's client's conviction and he won't be retried.
With this groundbreaking victory, Attorney Jeff Dean says that innocent people will no longer have to face unjust convictions.
"Today's ruling will prevent the injustice of people being convicted of a crime they had no intent to commit," he said.
Attorney Jeff Dean is one of Minnesota's most successful criminal defense lawyers. He has won Not Guilty verdicts and Dismissals of charges in a wide range of criminal cases including criminal sexual conduct, drug crimes, DWI, assault, indecent exposure, aiding an offender, and homicide. For a consultation call Jeff Dean at (612) 305-4360 or visit http://www.jeffdeanlaw.com/.