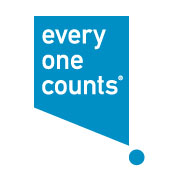 Our goal of introducing modern technology so U.S. election officials can provide the highest integrity elections for their voters is at long last being realized today.
San Diego (PRWEB) August 31, 2016
With all of the media attention around voting system and postal service breaches and the potential for election hacking, Everyone Counts, the leader in election modernization, is thrilled to announce today that their eLect Quad Audit voting system has successfully completed testing by a federally accredited voting system test lab (VSTL) to the latest federal voting system standards. eLect is the first and only software and tablet-based voting system to have gone through testing to federal voting system standards, and also the first and only voting system to undergo testing to VVSG 1.1. eLect® Quad Audit™ successfully passed state-level testing to VVSG 1.1 requirements, where applicable. (This is not an EAC certification, Everyone Counts' EAC certification status can be found on the EAC website.)
VVSG 1.1 is the latest NIST-led federal voting system standard, adopted by the U.S. Election Assistance Commission in March of 2015. Five purpose-built, hardware-based voting systems have been certified to 2005 standards; all other voting systems in use or on the market in the U.S. were certified to requirements or standards established in the 1990s or earlier. Voting system standards address security, functionality, privacy, usability, and accessibility.
Certification for a modern voting system that uses software and commercially available tablets comes at a time when most hardware-based voting systems and error-prone paper scanning systems are reaching end of life. The VVSG 1.1 report released by EAC accredited VSTL Pro V&V gives 37 states across the U.S. the option to invest in a perpetually state of the art voting system that increases security, accessibility, and auditability, while reducing cost and reliance on antiquated equipment with outdated operating systems, or error-prone, insecure paper-only processes. eLect® Quad Audit™ uniquely offers multiple immediate audit trails for every ballot submitted, and is flexible enough to serve all voting populations anywhere they are on election day: from in-person voting in vote centers and poll stations to military, overseas, and domestic absentee voters or emergency workers, as well as voters with disabilities who have accessibility needs.
"The Everyone Counts team is thrilled to bring the first perpetually state of the art, universally accessible voting system to election administrators and voters at a time when the end of life of legacy voting systems could put the integrity of our upcoming elections at risk," said founder and CEO Lori Steele Contorer. "Our goal of introducing modern technology so U.S. election officials can provide the highest integrity elections for their voters is at long last being realized today. Election Officials can now choose to eliminate the many burdens that come with using decades old technologies and centuries old processes."
###