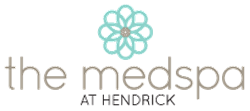 ABILENE, TX (PRWEB) August 28, 2016
Medical Directors Whitney V. Mascorro, MD, and Sara Trammell, MD, along with The MedSpa at Hendrick staff, are excited to announce that they have been named a CoolSculpting® Certified Practice.
The distinction of being named a CoolSculpting Certified Practice is limited to those that have demonstrated excellence in performing CoolSculpting non-invasive fat reduction treatments and have received advanced training to provide exceptional results. Each service provider must undergo a certification process, which requires them to display a comprehensive understanding of both the procedure and the technology. This ensures that care is always held to the highest possible standard, and clients see consistent results.
CoolSculpting one of the most popular body contouring treatments available today. It is a non-surgical, non-invasive treatment that can help to diminish fat in problem areas like the abdomen, flanks, thighs and beneath the chin. Fat in these areas can often be resistant to diet and exercise, making CoolSculpting the perfect complementary procedure for achieving a slimmer body.
Using cryolipolysis technology that was first discovered at Harvard University, CoolSculpting is able to freeze fat cells, shrinking them so they can be naturally flushed from the body through the lymphatic system. Over the course of a few months, the fat will gradually be shed for noticeable, natural-looking results.
The MedSpa at Hendrick is the only hospital-based medical spa in The Big Country and as such adheres to the highest possible standards of a medical practice. From their convenient and comfortable location at Hendrick Medical Center in Abilene, TX they offer everything from classic spa to medical level aesthetic treatments.
About The MedSpa at Hendrick
Located within the Jones Building at Hendrick Medical Center in Abilene, Texas, The MedSpa at Hendrick combines classic spa treatments with non-invasive, aesthetic medical-level treatments and clinically-proven skin rejuvenation care in a tranquil and serene setting. The MedSpa at Hendrick is dedicated to delivering superior cosmetic services and optimal results.
Under the guidance of Medical Directors, Whitney Mascorro, MD, and Sara Trammell, MD, clients turn to The MedSpa at Hendrick for luxurious pampering. The MedSpa at Hendrick offers therapeutic massage and lavish facials, as well as state-of-the-art cosmetic services including non-invasive CoolSculpting® fat reduction, Fractional Laser Skin Resurfacing, BOTOX®, Juvéderm®, Laser Hair Removal, MicroLaserPeel®, Dermaplaning, Microdermabrasion, Chemical Peels, Facials and more.
The MedSpa at Hendrick is proud to offer CareCredit® financing, as well as monthly special offers and frequent events with special, one-day only pricing. Financing through First Financial Bank is also available. Gift cards in various denominations can be purchased at their offices, as well as on their website.
To get started with a treatment or procedure at The MedSpa at Hendrick, we urge you to schedule your free consultation today. Call 325-480-0522 or email info(at)hendrickmedspa(dot)com