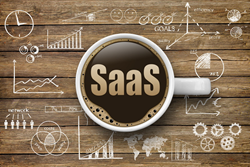 It looks like everyone is having issues with Twitter marketing.
Salt Lake City, UT (PRWEB) August 29, 2016
Foxtail Marketing, a digital SaaS marketing agency, released a study on the statistics and trends that they're seeing in SaaS marketing campaigns in 2016. Their results are gleaned from auditing over 1000 digital campaigns that span mediums such as social media, PPC, native advertising, and SEO.
One interesting discovery that was shared in the blog post that was written on the study, is the fact that Twitter continues to struggle to produce an ROI. Showing just a quarter of the engagement level of Facebook ads, and a tenth of the engagement of certain Instagram ads, Twitter continues to be a mystery when it comes to advertising. While some industries are finding great results from using it, The SaaS industry continues to battle for marketing value.
The blog post also goes on to state that the much vaunted death of email has yet to come to pass. In fact, email continues to be the number one method of driving leads for SaaS companies. However, direct-response and blast emails are losing their efficacy. Foxtail found that emails that are backed by helpful information such as blogs, eBooks, and webinars perform much better than their counterparts that simply ask for the sale.
"It looks like everyone is having issues with Twitter marketing." says Foxtail Marketing President, Sara Davis. "We've been using the network's ads platform for years and it has always been a tough nut to crack for some of our clients. I really think they need to revisit their ads platform if they hope to compete with other social media networks."
The blog post also goes on to discuss trends in funnel efficiency and tools that are being currently used by SaaS marketers.
For a full rundown on the report, head over to Foxtail's site and check out the post.