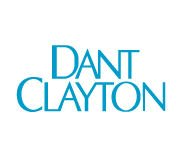 It is our complete and total commitment to customer satisfaction for each and every project we perform that makes us superior.
(PRWEB) August 30, 2016
Dant Clayton Corporation and Hanson Sports Inc. are expanding their services into Iowa and Nebraska. This partnership provides sports organizations with the option to choose a comprehensive sports facility construction experience. When choosing Dant Clayton and Hanson Sports, customers receive the expertise in design and manufacturing to installation. Whether a sports organization requires an I-Beam grandstand or the maximum strength and durable, Alum-A-Stand, the team at Dant Clayton and Hanson Sports can deliver on the requirements in the most effective and efficient manner.
"We are hands on, making critical connections and acting as a service arm for Dant Clayton in the field," Brian Hanson, Hanson Sports CEO, said.
This expansion is the natural next step for the two Midwest-based companies that have a long-term working relationship. The expanded service area will now reach the majority of Iowa and Nebraska customers in a 5- hour proximity from Hanson Sports' office in Kansas City, MO. Iowa and Nebraska are additions to the states where Hanson Sports has been exclusively representing Dant Clayton, which include, Missouri, Kansas, Oklahoma, Utah, Nevada and New Mexico.
Chairman of Dant Clayton, Bruce Merrick added, "By partnering with Hanson Sports in the expanded territory, we are now able to bring a greater level of service and product offering to customers in this market. Combining the talent and experience of both entities is truly a win for both companies, and more importantly the end user of our products. We look forward to jointly servicing new clients in this region."
There is no job too big or small for the two companies, which combined have more than 50 years of experience in building, selling, installing and maintaining stadium and bleacher seating. A client's vision can be achieved, whether it is a small frame-type bleacher for a recreational park or school, or a massive steel I-beam grandstand with VIP seats, custom railings and a press box for a college or professional sports venue.
Most recently, Hanson Sports and the University of Oklahoma started working on their fifth major project together. This project consists of providing additional seating at the Gaylord Family Oklahoma Memorial Stadium for the South End Zone expansion, as well as modifying existing seating in other sections.
"It is our complete and total commitment to customer satisfaction for each and every project we perform that makes us superior," Darrell Hanson, Hanson Sports Chief Operating Officer, said.
About Dant Clayton
Dant Clayton is the leading designer, manufacturer and builder of aluminum bleachers, permanent grandstands, stadium structures and accessory products, along with non-ferrous and mechanical hand rails. With facilities and offices Located in Louisville, KY and Indianapolis, IN, the Dant Clayton campuses consists of over 400,000 square feet of production space. Since 1979, Dant Clayton has taken a consultative approach and strived to create product solutions that meet the needs of customers. This has allowed the company to stand alone as the innovative leader in event seating and architectural handrail manufacturing. Dant Clayton offers the largest team of designers and engineers in the industry, providing customers with comprehensive design solutions and unmatched value-added consulting. Dant Clayton's goal is to find the best solution for all customers' needs, ensuring each project is a success, from design to installation.
For more information about Dant Clayton, visit its website at http://www.dantclayton.com.
About Hanson Sports
Hanson Sports, located in Kansas City, Missouri, has been specializing in the design, engineering, construction, and renovation of bleachers, grandstands, and press boxes since 2003. In the past, Hanson Sports has worked on projects for a variety of customers, but some of the more well-known clients include, the University of Oklahoma, Brigham Young University, University of Missouri, University of Kansas, Kansas State University, St. Louis Cardinals, Sporting KC and the University of Arizona. For more information on outdoor bleacher seating, visit Hanson Sports at http://hansonsports.com.