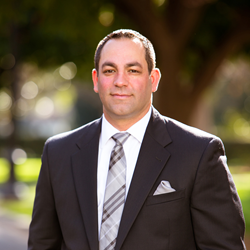 "We are growing fast and are excited to expand our team. Ed has a lot of special skills to bring to our company and our clients." – Keith Springer, President of Springer Financial Advisors
Sacramento, California (PRWEB) August 28, 2016
Springer Financial Advisors is excited to welcome Ed Guanill to the team. Before joining Springer Financial Advisors, Ed ran a private financial planning practice where he focused on helping families achieve their retirement goals.
President of Springer Financial Advisors Keith Springer had this to say about his expanding business and new advisor:
"We are growing fast and are excited to expand our team. Ed has a lot of special skills to bring to our company and our clients."
Ed's financial career began in 1997 at TASQ Technology, where he managed accounts for U.S. Bank, First Bank, Sun Trust, and Ameritech.
In 1999, Ed left TASQ to start his own company, Coastal Payment Systems. He educated business owners on financial growth strategies and technology implementation. Ed rejoined TASQ in 2001 to become Director of Business Development. While there, he managed more than $92 million in revenue and worked to increase profitability as it related to logistics, procurement, deployment, and distribution.
Ed co-founded J.R. Asset Management in 2005 before deciding to open his own financial planning practice. His philosophy includes helping people with sound financial solutions, competitive returns, liquidity, and efficient tax strategies for passing on their wealth.
Ed is a graduate of CSU Sacramento and holds a bachelor's degree in communication studies with a concentration in public relations. He is also a member of the National Ethics Association and was a member of the Million Dollar Round Table (MDRT) in 2010 and 2011.
For more information about the team at Springer Financial Advisors and Ed Guanill, visit keithspringer.com, email Keith(at)KeithSpringer(dot)com, or call (916) 925-8900.
Springer Financial Advisors was founded by Keith Springer, who has over 31 years of experience in the financial sector. Keith Springer is the author of "Surfing the Retirement Tsunami: Your Guide to Staying Afloat and Retiring Comfortably" and "Facing Goliath: How to Triumph in the Dangerous Market Ahead."
He also hosts "Smart Money with Keith Springer" on KFBK News Radio AM 1530. Keith can be seen on CNBC and FOX Business and in The Wall Street Journal, Fortune, CNN Money, and other news outlets. Springer Financial Advisors in Sacramento, California, is an SEC Registered Investment Advisory Firm that focuses on investment and retirement planning and has been providing professional wealth management advice for over 30 years.