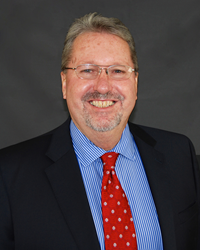 (PRWEB) August 29, 2016
Award-winning PR agency, JoTo PR, announced today that Alan "Al" Clements has joined the firm to infuse the agency with his multi-level expertise in the areas of marketing and business development.
Clements comes to JoTo PR with 30 years of experience as a sales consultant and marketer. With a BS degree in marketing his acumen as an entrepreneur in a variety of industries reaches across the U.S. and into Latin America and Spain. He'll use his management and leadership skills to bring a forward-thinking, competitive approach to successful delivery of results to JoTo PR's clients across the industries they service, such as financial services institutions, technology firms and certain professions in the healthcare industry.
In these industry sectors big competitors are preparing to spend upwards of 50% of their marketing/advertising budgets in public relations in 2017. The drive is on to influence the markets they serve. The rapid growth of technology and science in industry requires a global perspective and quick pace to ensure the best possible outcome for JoTo PR's clients.
About JoTo PR:
Based in Tampa Bay, Florida, JoTo PR is an established Florida public relations firm founded by public relations veteran and innovator Karla Jo Helms. Helms launched the PR firm to meet a growing demand for new media expertise. JoTo is a hybrid PR agency, blending proven traditional approaches with the latest technology to deliver the best advantages of both worlds to the healthcare, financial and technology industries. JoTo's holistic approach to Business PR begins with communications strategic plans and leads into fully-integrated PR campaigns designed to optimize company communication, improve marketing and sales return on investment (ROI), and expand business opportunities. For more information, visit JoTo PR online at http://www.jotopr.com