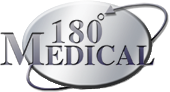 Oklahoma City, OK (PRWEB) August 30, 2016
180 Medical, a leading catheter and ostomy supplier, is pleased to announce this year's scholarship recipients. This year, the 180 Medical College Scholarship Program was able to provide seven students with $1,000 scholarships to help them finance their college education. Each student chosen is under doctor's care for spina bifida, a spinal cord injury, transverse myelitis, a condition causing a neurogenic bladder, or an ostomy. The program was designed to help students and their families offset tuition and other education costs to achieve their goals despite their health conditions. Those interested can learn more about the scholarship program at http://www.180medical.com/scholarships.
This year, 180 Medical received applications from students all over the country. The 2016 recipients are all students from various backgrounds with different educational pursuits and career goals. The one thing they each share in common is their inspirational drive to overcome adversity and succeed. Here are this year's scholarship recipients:
Maria Cerio, George Washington University
Jared Grier, Worcester Polytechnic
Marina Grujic, Indiana University
Spencer Heslop, University of Illinois Urbana-Champaign
Macy Huff, Franklin College
Nicole Mangiaracina, Elmhurst College
Tiffany Matthews, University of North Alabama
180 Medical would like to thank everyone who applied for the 2016 scholarship awards. Each applicant was highly qualified and exemplified the tenets for which the program was founded. 180 Medical congratulates the 2016 scholarship winners and encourages students to look for an announcement for the 2017 scholarship awards and application procedures/deadlines in the near future.
About 180 Medical:
180 Medical is one of America's fastest growing home delivery providers of sterile-use catheters, ostomy products, and other related urologic disposable medical supplies. Based in Oklahoma City, the company is dedicated to meeting the supply needs of customers with chronic medical diagnoses such as urinary incontinence, spinal cord injuries, spina bifida, colon cancer, Crohn's disease and many other conditions that require catheterization and ostomy supplies. 180 Medical is a subsidiary of ConvaTec, a leading global medical products and technologies company. For more information, please visit http://www.180medical.com.