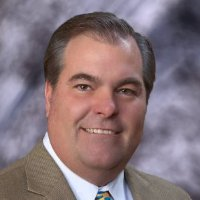 "Clavis brings the industry experience and the ability to help expand our footprint throughout Virginia." said Jerry Flowers, CEO and President of Southern Trust Mortgage
(PRWEB) August 30, 2016
Southern Trust Mortgage (STM) is pleased to announce Clavis Smith has joined our team as Regional Manager of Virginia. Clavis is one of the most respected mortgage leaders in Virginia and brings a wealth of experience in growth strategies and loan production.
Most recently Clavis served as the Virginia Area Manager for Prime Lending. He is a graduate of the University of North Carolina at Chapel Hill, where he earned a BA in Economics. His financial background and experience has served thousands of customers over his career and has allowed him to transition his experience to developing and mentoring mortgage industry leaders.
"The addition of Clavis to our team is an important piece of our future growth strategy," said Jerry Flowers, STM's CEO and President, "Clavis brings the industry experience and the ability to help expand our footprint throughout Virginia."
Southern Trust Mortgage is a mortgage banking company that was founded in 1998 by Mr. Flowers, and has branches throughout the East Coast. Southern Trust Mortgage, LLC (NMLS 2921) is proud to be an Equal Housing Lender.