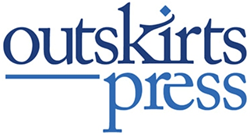 Outskirts Press, the fastest-growing full service self-publishing and book marketing company today announced their top 10 best-selling, self-published books from July 2016.
Denver, CO (PRWEB) August 26, 2016
Outskirts Press, a full-service self-publishing and book marketing service provider, today announced its top ten titles from July.
Alphabetically, its ten best performing self-published books from July were:

A P.A.T.H. to Enlightenment by C Fujii Med
Hiding in My Pajamas by Becky Kueker
How Toxic Are You? The Solution for Body Pollution by James Martin
Letters, To the Men I Have Loved by Mirtha Michelle Castro Marmol
Murphy and the Magical Hat by Kate David
My Heaven in Hells Canyon: Growing Up in Snake River by Violet Wilson Shirley
Oh No, Not My Baby! Prayer, Praise and Thanksgiving During the Difficult Time of Child Bearing by Marva Simon
O.I.S. After the Trigger's Pulled by Lt Jim Byler
Unspeakable by Yalonda Best
What She Feels by Chidozie Osuwa
All these books, and other Outskirts Press titles, are available from all major online retailers like Amazon, Barnes & Noble, Powells, Books A Million, and others, plus conveniently from the Outskirts Press Direct bookstore at http://outskirtspress.com/bookstore for discounts ranging from 10%-55%.
About Outskirts Press, Inc.: Outskirts Press helps authors develop and publish high-quality books by offering exceptional design, printing, publishing, distribution, and book marketing services. Top Consumer Reviews ranks Outskirts Press #1 because they are passionate about delivering outstanding customer service, affordable pricing, industry-leading royalties, and a team of hands-on, US-based publishing experts. At http://www.outskirtspress.com you can publish your book, your way, today.
# # #
Outskirts Press, Inc., 10940 S. Parker Rd - 515, Parker, Colorado 80134
http://outskirtspress.com 1-888-OP-BOOKS