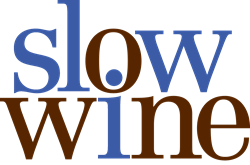 (PRWEB) August 29, 2016
What: Slow Food Editore to debut the new and updated edition of the Slow Wine Guide to over 400 of Italy's best wineries, on the 2017 Slow Wine US Tour.
Where/When:

January 24th, 2017 – San Francisco, CA
January 26th, 2017 – Seattle, WA
January 30th, 2017 – Austin, TX
February 1st, 2017 – New York, NY
Additional Information: Slow Food Editore to unveil the sixth edition of their English-language guide. Using the Slow Food philosophy, Slow Wine critiques wine beyond the qualities presented in the glass, believing that wine, just as with food, must be good, clean and fair – from the soil to the glass. The Slow Wine Guide publisher, Slow Wine Editore, and a delegation of its top wineries will be holding tasting events for press and trade during their annual multi-city US tour.
About Slow Wine: The Slow Wine Guide, published by Slow Food Editore (the publishing arm of Slow Food Italy) adopts a new approach to wine criticism and looks at a variety of factors to evaluate wineries in their entirety, taking into consideration the wine quality, typicity and adherence to terroir, value for money, environmental sensitivity and ecologically sustainable viticultural practices. Slow Wine was conceived to give a realistic snapshot of the current Italian wine landscape. The guide features reviews of 400 different wineries, each one visited by Slow Food experts. It is available for purchase on Amazon.com as well as in select bookstores.
Contact: Colangelo & Partners, Tiffany Hoang at thoang(at)colangelopr(dot)com