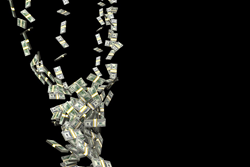 Anything that we though could help went into this release and is now available for anyone to use, free of charge.
(PRWEB) August 27, 2016
Many people dread tax season, worrying if they will owe or struggling to find the documents they need. The team at ExcelTemplates.net has come up with a solution to those plagued by the stresses that are often associated with this time of the year.
ExcelTemplates.net is a company that has provided free Excel templates to guest, with no sign-up or membership required, for years. Their goal has always been to help those struggling with certain aspects of life with simple and easy to use templates. From planning weddings on a budget to organizing a financial statement this site has proven themselves time and again as the premiere site for Excel templates.
The new collection of financial templates boasts over 500 different spreadsheets in all, with a wide variety to choose from. The spokesman of ExcelTemplates.net, Ben Davidson, issued a statement wot go along with this huge release.
"We know that nothing makes people more anxious than tax season. As a way to help people all over the country, we've compiled a large collection of templates that can help people balance their checkbooks, calculate their remaining mortgage payments, and even stick to a budget for the holiday season. Anything that we though could help went into this release and is now available for anyone to use, free of charge."
The resounding increase of templates to the company's financial section of the site has certainly diversified the way people handle their finances. People can find budget templates, account ledgers, annual financial reports calculators, and much more.
People that have things they need to get in order before tax season, like retirement funds and anything else will be able to use this new collection to organize it all just in time for the holidays, giving people the opportunity to relax this holiday season and be prepared for the new year.
The team at ExcelTemplates.net also invites people to browse the rest of their free templates, from spreadsheets to help people get in shape to templates that can help small businesses grow; this site has something for all of life's inconveniences.