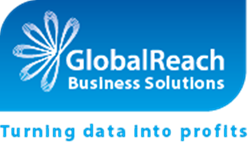 (PRWEB) August 30, 2016
GlobalReach Business Solutions, dedicated to Business & Strategic Intelligence for the Life Sciences Industry, is delighted to announce its new website.
The completely redesigned website, http://www.globalreachbi.com, offers visitors richer insight into the company's scope of services, so our current and prospective clients can find useful information to meet their Research & Development, Business Development and Market Launch needs, directly on the homepage.
Among the new features, the site contains integrated social media buttons for Facebook, Twitter and LinkedIn to foster improved communication with our clients. We will be constantly updating our content with articles, blogs, newsletters, company announcements and other helpful information.
We hope you find the new website fresh and modern; we worked hard to ensure it contains valuable information to provide you with key elements to support your innovation and market positioning in a global environment.
"We are excited about our new website launch; our objective is to provide customers, partners and media a better understanding of GlobalReach Business Solutions," said Yamina Hakem, CEO. "We believe this new site will allow our visitors to obtain valuable information as we continue to grow and increase our market presence. We would be delighted to hear from you, please let us know your thoughts."
Visitors can get in contact with us from all pages of the website: http://www.globalreachbi.com/contact/
About GlobalReach Business Solutions:
Our mission at GlobalReach Business Solutions is to support our client base with strategic intelligence to translate innovation into commercial success globally. For our clients, we facilitate R&D Project Optimization, we help you establish the best global market launch strategy, and we help identify and validate best partners for short term ROI. Our Unique Approach is to allow our customers access to High Value Added information for secondary data analysis followed by primary market research in order to obtain actionable insights specific to the company strategy.
Our vision is to support your vision.