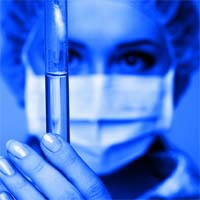 Pleural fluid from mesothelioma patients...consistently stimulated cell proliferation...
Raleigh, NC (PRWEB) August 28, 2016
A new study conducted in Australia finds that pleural effusions, fluid that collects in the space around the lungs of most pleural mesothelioma patients, may help mesothelioma tumors grow, spread, and resist treatment. Surviving Mesothelioma has posted an article on this pivotal new research. Click here to read it now.
Scientists at the University of Western Australia applied samples of pleural fluid from people with mesothelioma to cells from multiple mesothelioma cell lines in the lab.
"Pleural fluid from mesothelioma patients (diluted to 30%) consistently stimulated cell proliferation...in five mesothelioma cell lines," writes lead study author Hui Min Cheah. "The fluid also induced cell migration by (median) 2.13-fold in six mesothelioma cell lines using scratch-wound assay."
According to the study published in the journal Respirology, the fluid also protected mesothelioma tumors from the damaging effects of the chemotherapy drugs pemetrexed and cisplatin.
"Pleural effusion is such a common side effect for so many mesothelioma patients that the idea that pleural fluid may be biologically active could have a significant impact on mesothelioma research and treatment going forward," says Surviving Mesothelioma's Managing Editor, Alex Strauss.
For complete details of the study as well as information about pleural effusions in malignant mesothelioma, see Pleural Fluid May Help Mesothelioma Grow and Spread, now available on the Surviving Mesothelioma website.
Cheah, HM, "Malignant pleural fluid from mesothelioma has potent biological activities", August 25, 2016, Respirology, Epub ahead of print, http://www.ncbi.nlm.nih.gov/pubmed/27560254
For nearly ten years, Surviving Mesothelioma has brought readers the most important and ground-breaking news on the causes, diagnosis and treatment of mesothelioma. All Surviving Mesothelioma news is gathered and reported directly from the peer-reviewed medical literature. Written for patients and their loved ones, Surviving Mesothelioma news helps families make more informed decisions.