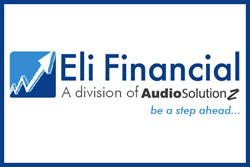 The Panama Papers leak and Brexit has both sent shockwaves rippling around the world. Their effects will be gradual, but significant and long-lasting
Durham, NC (PRWEB) August 29, 2016
Eli Financial, a division of AudioSolutionz, specializes in delivering high-quality information, important regulatory updates, and practical success strategies for tax, banking and financial professionals. The company provides training and knowledge from experts through live and on-demand webinars, DVDs, books and newsletters.
On Thursday, October 6, 2016, Eli Financial will host a Live Webinar titled "Brexit and the Panama Papers - A Guide for U.S. Taxpayers and Tax Professionals." Attendees of this webinar will be able to gain a better understanding of these two hot developments and how these can impact their regular tax practices. Several other vital terminologies will also be taken up for discussion during the session.
Brexit and its Impact
In June 2016, a nation-wide poll was run through the U.K. to determine if it wanted to stay on as a part of the European Union, or part its ways by all means. In a historic referendum, the country voted to leave the union, which shook the global political and economical landscape to its core. Global tax systems are interconnected owing to the treaties and agreements countries and their entities have with their peers around the world. Brexit did make its share of impact on the U.S. economy in terms of financial stability, crisis management, competitiveness and tax systems. Tax planners should have a clear knowledge of these impacts, so that they remain knowledgeable and work towards the best interest of their clients.
Impact of the Panama Papers
Owning an asset to create a safer tomorrow is a good practice and is completely legal. However, this very activity becomes a malpractice when asset protection is being used to evade tax by transferring assets through improper channels or hiding them during legal disputes. This aspect came into limelight in 2014 when a group of hackers released a huge database (Panama Papers) for 200,000 companies, which revealed details for about 11.5 million files. Many of those included transactions in which assets were moved all over the world, primarily to evade tax. The list included names of prominent personalities from all around the world.
In this webinar, Stuart Sobel will cover a wide range of vital focus areas, which will form up a sort of intermediate level course for those who are engaged in tax planning and preparation. The areas he will cover regarding Brexit include:

History of the E.U. and its strengths & weaknesses
U.K. Economic and tax systems
IRS Office of Competent Authority – treaty interpretation
Tax treaties between US, UK, and other nations
Impact of (12%) British pound devaluation on US foreign tax credits & deductions
US tax agreements that require renegotiation
Problems faced while processing cross-boundary transactions
Domestic international sales organizations
Corporate inversion
Changes to holding back tax for non-resident aliens
Impact of VAT taxes & tariffs
Changes in passport for tax offenders
Transfer pricing issues
FATCA & FBAR changes
OVDP impact
Stuart will also take up certain areas related to Panama Papers, which will include:
Overview of asset protection methods
Mossack Fonseca data release history
Overview of tax havens
Facilitators of the schemes
IRS detection techniques
Legal versus illegal asset protection
IRS penalties
FBAR and FATCA reporting
Numerous case studies
Tax ethics including tax preparer due diligence
Upon the conclusion of this webinar session, attendees will have gained in-depth insight into these two aspects and how they can minimize the impact of these for U.S. taxpayers.
For Registration:- https://www.EliFinancial.com/taxation/brexit-panama-papers-us-taxpayers-guide
Get $20 off on our webinars. Use Code PRWEB20 on checkout.
About Eli Financial
Eli Financial is an AudioSolutionz division and is focused exclusively on delivering high-quality information, analysis as well as how-to strategies to finance professionals. Its products comprise of monthly newsletters, special reports, webinars, live conferences, and more, through which it provides intelligent strategic analysis along with practical guidance, and not just simple reporting of regular news.