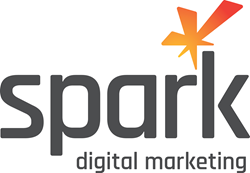 (PRWEB) August 30, 2016
Herder & Associates, P.C. is proud to announce their partnership with Spark Digital Marketing in order to expand court reporting services. Herder & Associates, P.C. provides comprehensive court reporting services throughout Arizona with an outstanding reputation in the reporting and legal field in the Southwest. Some of the hallmarks of the firm's commitment include specializing their services to fit the client's every need.
They specialize in providing conference rooms throughout Arizona, daily copy transcripts and rough drafts of e-transcripts, exhibit management and storage in repository capability, accurate and prompt transcript delivery, staff who are nationally certified and registered professional reporters, interpreters and certified legal video specialists, and free ASCIIs keyword indexes and condensed transcripts. Using the state-of-the-art videoconferencing suites available in downtown Phoenix, AZ Litigation Support helps attorneys get all the technical support they need during any of their hearings. Herder & Associates, P.C. works hard to have the most accurate conscientious, professional and fastest reporters in the industry.
Recognizing the need to accomplish depositions easily and effectively, Herder & Associates, P.C. works with Certified Real Time Reporters. The company also offers next day and expedited delivery and allows clients to receive RealLegal E-Transcripts over email. Condensed transcripts with keyword indexes make it easy to receive and review materials. For those who need videotaped depositions, Certified Legal Video Specialists are also available.
What sets the company apart, in addition to their use of industry-leading technology, is the fact that quality control is a goal whether the transcripts have been rushed or delivered within ten days. With nearly three decades of experience in the reporting industry, firm owner Marty Herder, a Past President of the Arizona Court Reporters Association, has been an industry proponent that quality should always be at the forefront in any and all client relationships.
Spark Digital Marketing offers a broad range of services out of North Carolina in the realm of online marketing. These include website development, social media management, content marketing, search engine optimization, website development and inbound marketing management.
Spark Digital Marketing primarily works with court reporters and court reporting businesses in order to increase to help them earn more deposition business from out of town attorneys.
Spark Digital Marketing is owned and operated by Tony Wright. Tony Wright brings more than a decade of court reporting and digital marketing experience to Spark.
To learn more about the services provided by Herder & Associates, P.C., visit http://www.courtreportersaz.com.