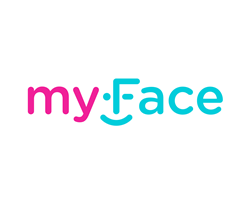 New York, NY (PRWEB) August 30, 2016
myFace, a nonprofit organization dedicated to transforming the lives of patients with facial disfigurement and their families, celebrates recipient Patrick Hardison's one-year anniversary of the world's most extensive face transplant to date.
myFace proudly provided comprehensive support to Patrick Hardison, a volunteer firefighter from Senatobia, Mississippi. Hardison suffered severe facial burns in responding to a house fire in September 2001. He lost his ears, lips, eyelids, and most of his nose. In August of 2015, Dr. Rodriguez, the Chair of the Hansjorg Wyss Department of Plastic Surgery at NYU Langone, worked tirelessly to offer Hardison the chance at a new face. Rodriguez led a team of 100 surgeons and medical professionals to conduct the face transplant, replacing Patrick's scalp, face, ears and nose and taking pieces of bone from the donor's chin and cheeks. Rodriguez also performed a procedure that had never been done previously, which gave Hardison the renewed ability to see and blink through new eyelids.
myFace transports and houses Patrick Hardison and his family in a myFace funded apartment, as well as provides access to comprehensive dental and psychosocial care supported by myFace that included visits with an orthodontic team, nutritionist, clinical psychologist and a speech therapist. These integrative services have been crucial in Hardison's physical and emotional recovery and empowered him to resume the daily activities and functions he had been incapable of performing over the last 14 years.
Dr. Rodriguez acknowledged the important role that myFace plays in Hardison's journey during his recent August 24th press conference:
"I'd also like to take the time to thank this remarkable organization myFace. They've been responsible not only for a number of the services provided during his recovery, but also the housing of Patrick and his family and continue to be involved in his care."
In order to properly monitor his progress and prevent an acute rejection episode, Hardison returns to New York monthly to meet with his medical and psychosocial team. myFace continues to provide the travel and accommodations for Hardison and his family to assure him the care needed to maintain a successful transplant.
myFace congratulates Hardison, Dr. Eduardo Rodriguez, his team of surgeons and all of the medical professionals at NYU Langone Medical Center who have contributed to this extraordinary case. We are proud to help support the success of the transplant and Mr. Hardison's physical and emotional recovery.
myFace is honored to play an integral role in Hardison's journey and continues to be inspired by his show of strength and courage throughout his astonishing recovery. He is a true role model for all wounded firefighters, and more broadly, all children and adults living with craniofacial differences.
For more information about myFace, please visit http://www.myFace.org. Follow us on Twitter @thisis_myface
email info@myFace.org
ABOUT myFace
myFace is dedicated to transforming the lives of patients with facial disfigurement. With a special focus on children and their families, myFace funds medical, surgical, dental and psychosocial services as well as research and public awareness.
myFace, formerly the National Foundation for Facial Reconstruction, was founded to address the all-too-visible plight of those with facial deformity by assuring them access to the comprehensive and highly personalized team care at the Hansjörg Wyss Department of Plastic Surgery (formerly known as Institute of Reconstructive Plastic Surgery / IRPS) at NYU Langone Medical Center. The department provides integrative, highly specialized and personalized team care to all those who request treatment, regardless of the type or severity of the anomaly, the length of treatment, or the family's ability to afford care.